What services do window cleaners offer?
As simple as it may seem, window cleaning can encompass a ton of different practices and offerings.  Unfortunately, not many people are aware of just what services window cleaners are actually capable of providing.
So, to bridge any knowledge gaps you may have, we've prepared a guide to common window cleaning services.  In addition, we've also included resources for window treatments, shutter installations, curtain cleaning, window repair, and other similar services.
Breaking Down Window Cleaning Services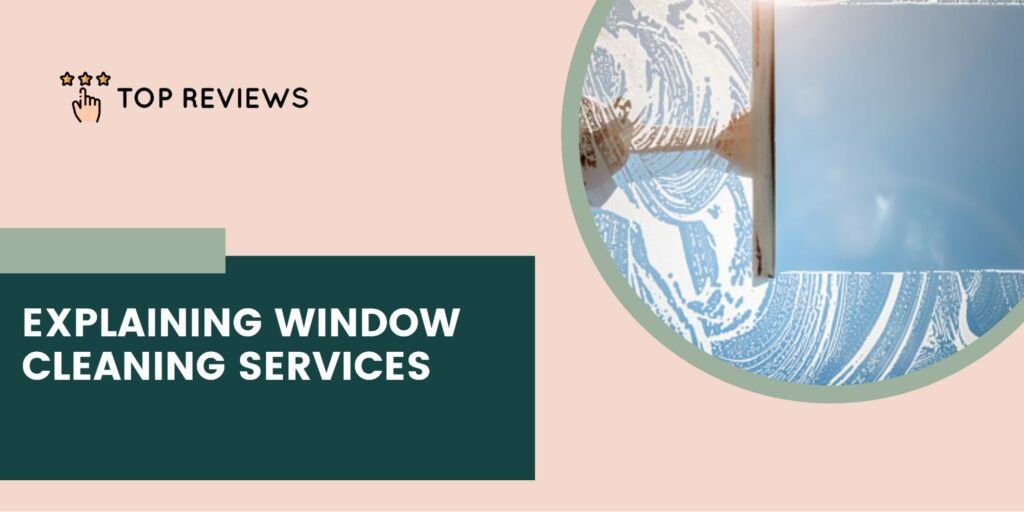 ---
Window Washing
As you may have guessed, window washing is by far the most common service offered by window cleaning companies.  Whether they're working with residential clients or commercial clients, the process generally remains the same with the only difference being in job scale.
Window washing usually starts with an initial inspection and a walk-around confirmation with the client. When the job has been laid out, the cleaners will scrub the agreed-upon window with a cleaning solution and then follow this with a squeegee and a microfiber wipedown.
Depending on the client's requests, this service may also be carried out indoors to make both the inside and outside surfaces of windows.
Glass Door Cleaning
Since glass and french doors are a popular feature of many homes, many window cleaning companies have also included glass door cleaning in their offerings.  The principle is usually the same as that of standard window washing.
The exception here is that some glass doors incorporate odd shapes and smaller decorative glass sections.  To properly wash these areas, cleaners must use different tools such as narrow squeegees, power washers, and smaller scrubbers
Screen Cleaning
To filter out dust, pollen, dirt, and other particulates, many windows are equipped with mesh screens that clip on either the inside or outside surface of a window. These screens often need to be removed before any cleaning can commence.
Since they'll need to be removed, most window cleaners also happen to offer window screen cleaning services.  This can be rather useful as screens tend to be neglected during DIY cleaning sessions which ultimately builds up dirt, dust, and pollen.
Powerwashing
Last but certainly not least, window cleaners also make use of power washers in order to clean particularly dirty surfaces. This can often extend to cover parts of your home in close proximity to your windows.
More often than not this includes sidings, walls, and even eaves in the case of 2nd-floor windows.  While these services do not compare to those of a pressure washing specialist, they can certainly be useful if you're in need of light pressure washing.
While it can be tempting to wash your windows yourself, serious thought should be given to your own capabilities. If you happen to have a health condition or are not particularly experienced in handiwork, it may ultimately be better to hire a professional.
Now that we've covered their basic services, we sincerely hope you have a better idea of what window cleaning companies have to offer.