Where should I go on the North Island in the Winter?
Wondering where to go on the North Island in the winter? As it happens, there are many places worth seeing on the island in the cold season.
In the wintertime on the North Island, you should go to Ruapehu, Rotorua, Taupo, Waitomo, Bay of Islands, and Auckland, in particular.
These places are among the best to visit in the wintertime because they offer plenty of unique recreational activities and comfortable places to stay for a perfect winter holiday.
Want to know more? Let's go over our top choices for accommodations and sightseeing at each spot!
Mt. Ruapehu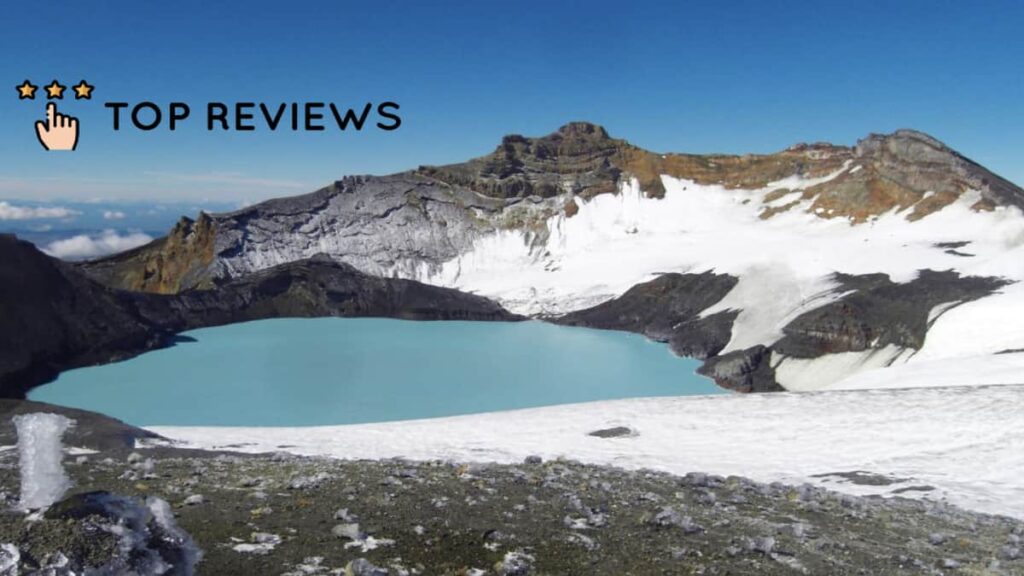 Mt. Ruapehu towers over the rest of the North Island at an impressive 2,797 metres. Visitors flock to Mt. Ruapehu during the winter months of June – October for the stunning snowscapes and winter sports.
Around the mountain, you'll find a wide variety of dining and drinking options, and you'll also be close to Tongariro National Park, where you can enjoy breathtaking trails and turquoise lakes.
Notable Places to Stay in Ruapehu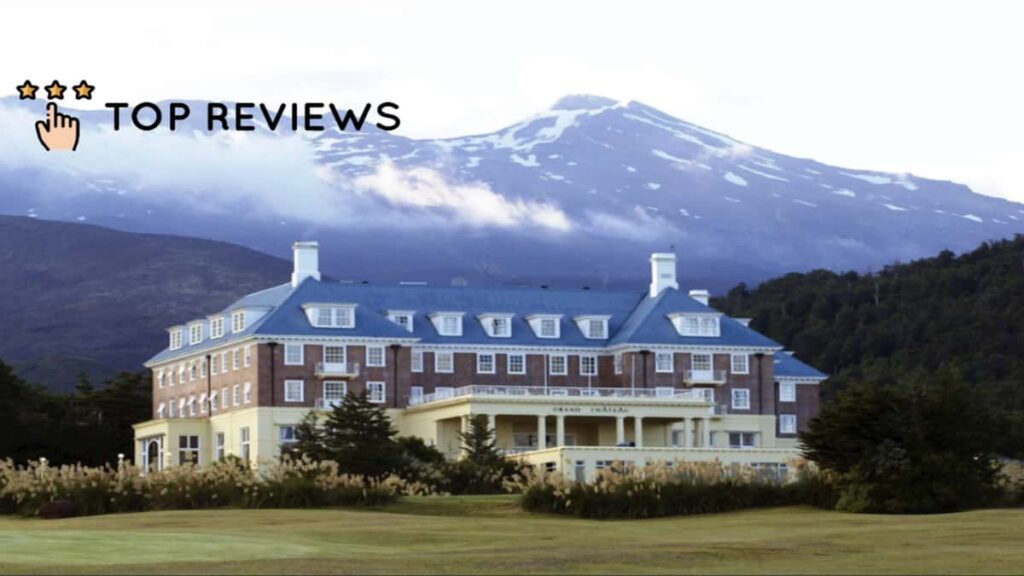 Prices
High Season: 200-1000 NZD

Low Season: 170-800 NZD

Contact Info
Phone: +64 7 892 3809

Email: [email protected]

Address
State Highway 48, Whakapapa Village
Chateau Tongariro Hotel is located at Tongariro National Park and maintains positive ties to the local Maori community. This is a good way to go on an unforgettable trip while respecting the local history and cultural heritage.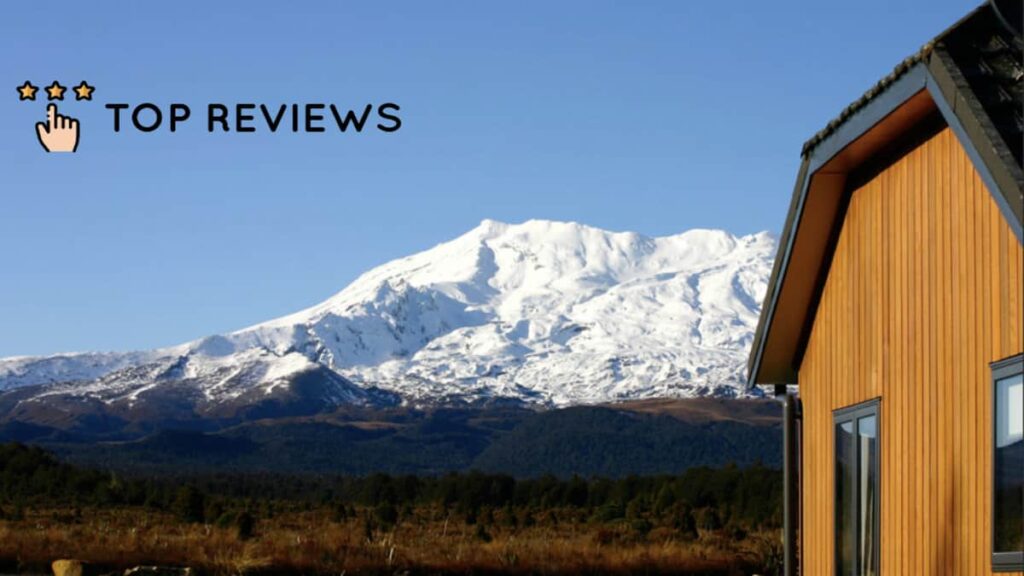 Prices
18-360 NZD
Contact Info
Phone: +64 7 892 2744

Email: [email protected]

Address
State Highway 47, Whakapapa Village
Discovery Lodge's accommodations cover the gamut from RV hookups and motel rooms to cabins with kitchens.
The main reason to go here is to get breathtaking unobstructed views of all three surrounding volcanoes. Additionally, the 10-acre property is surrounded by rural wildness and World Heritage Park.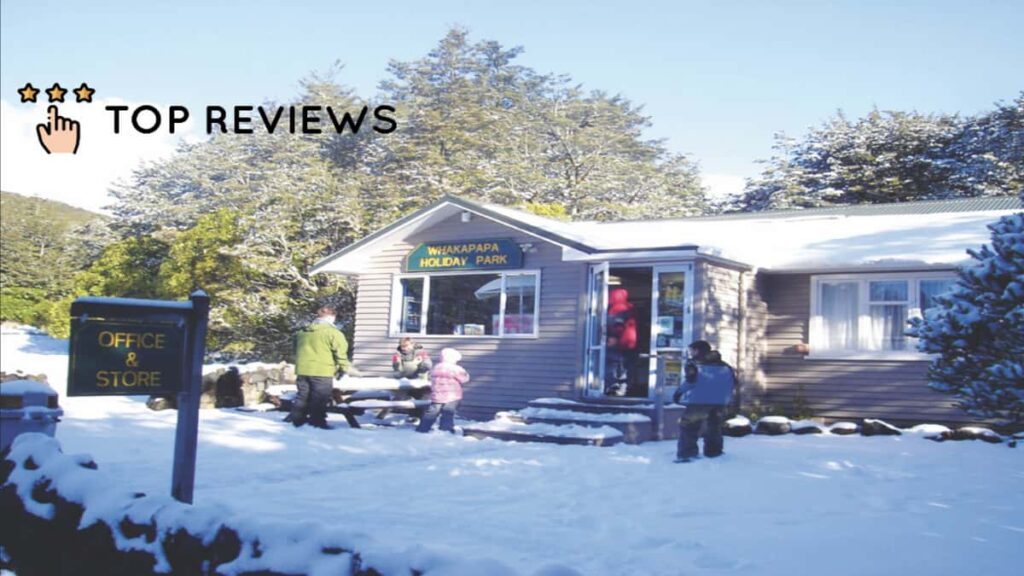 Prices
23-130 NZD
Contact Info
Phone: +64 7 892 3897

Email: [email protected]

Address
State Highway 48, Whakapapa Village
Whakapapa Holiday Park is in the heart of Tongariro National Park, nestled right in the natural wilderness at the foot of Mount Ruapehu.
Getting out and about with this place as a base isn't too hard, despite that: the Holiday Park provides a shuttle service to the Tongariro Alpine Crossing, the ski area, and rail and bus stations.
There is a huge communal kitchen and dining area, hot showers, a laundry room, a drying room, a barbeque pit, and a convenience store selling necessities and snacks. Furthermore, high-speed, unlimited wifi is free for all people who stay here.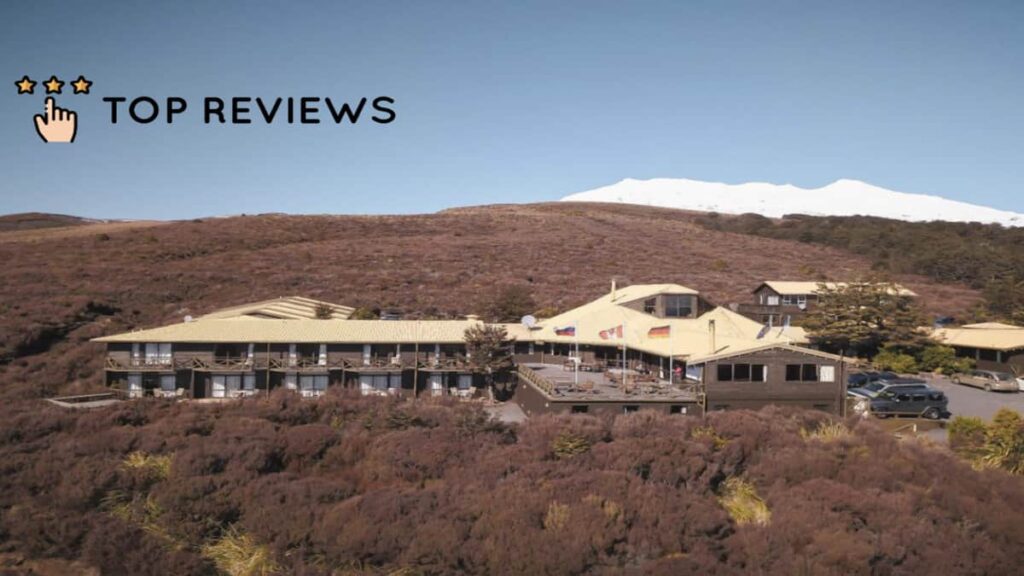 Prices
85-285 NZD
Contact Info
Phone: +64 7 892 3719

Email: [email protected]

Address
1 Ngauruhoe Place, Tongariro National Park, Whakapapa Village
Skotel Alpine Resort is at the base of Mount Ruapehu, in the heart of Whakapapa Village. It's also only 500 metres from the Tongariro National Park Whakapapa Visitor Centre.
They have a wide range of accommodation options for their guests, from budget-friendly backpacker rooms to those with breathtaking views of Tongariro National Park and the volcanoes of Ngauruhoe, Tongariro, and Ruapehu.
Notable Wintertime Sights in Mt. Ruapehu
Tongariro Alpine Crossing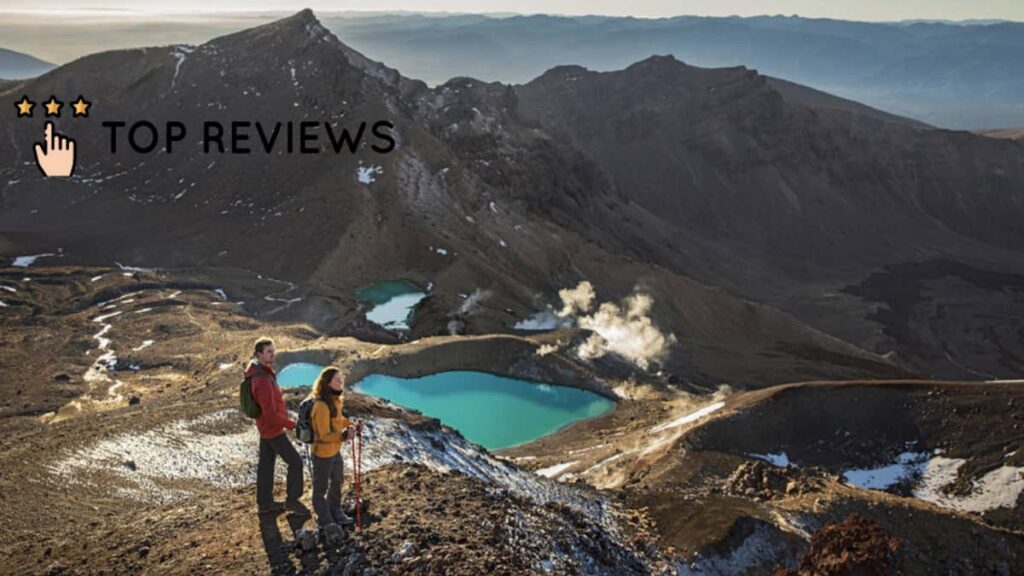 The Tongariro Alpine Crossing is the crown jewel of Ruapehu for well-prepared and experienced hikers in New Zealand and a true natural wonder of the world.
Tama Lakes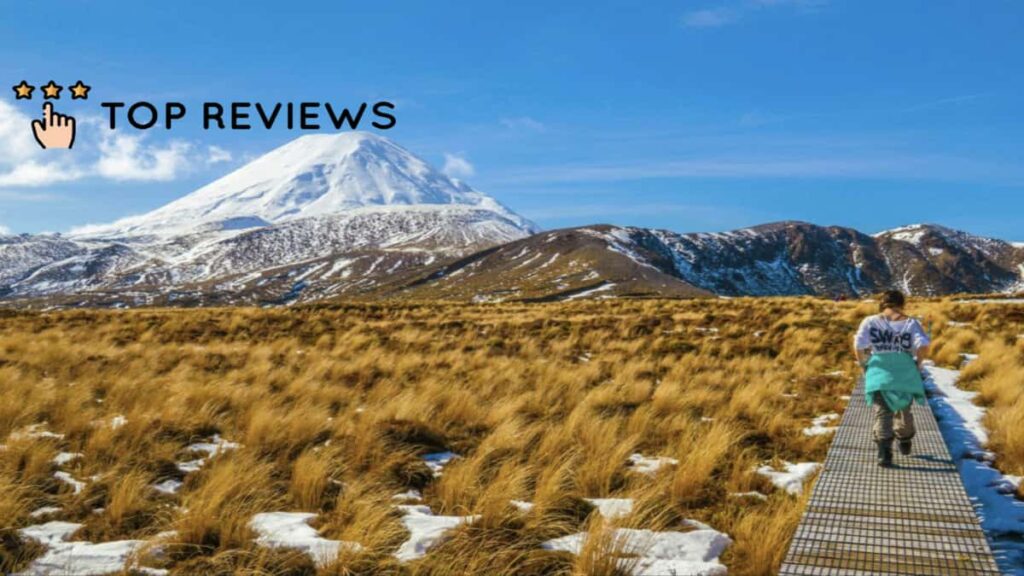 Day hikes to Tama Lakes in Tongariro National Park are becoming increasingly popular as an alternative to the more well-known Tongariro Alpine Crossing.
That's because the trails here are easier to hike for beginners who still want to capture gorgeous views of the snow-capped mountains. We recommend this to newer hikers or those with less stamina.
The Ohakune Old Coach Road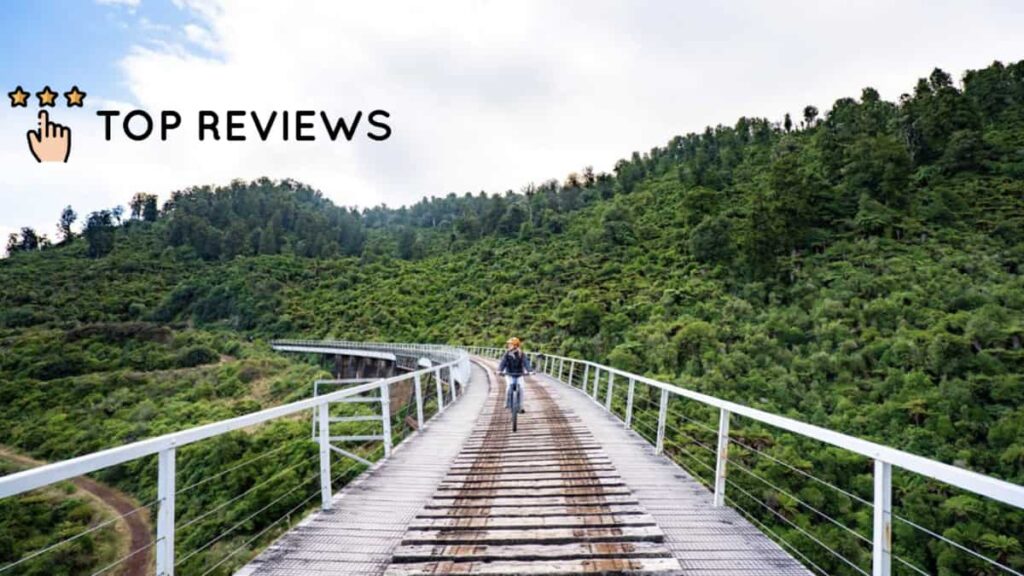 Ohakune Old Coach Road is a historic cobblestone road that winds through a bush corridor close to the foothills of Mount Ruapehu. Here you can walk down a historic coach road and imagine life around New Zealand's old railways.
The Timber Trail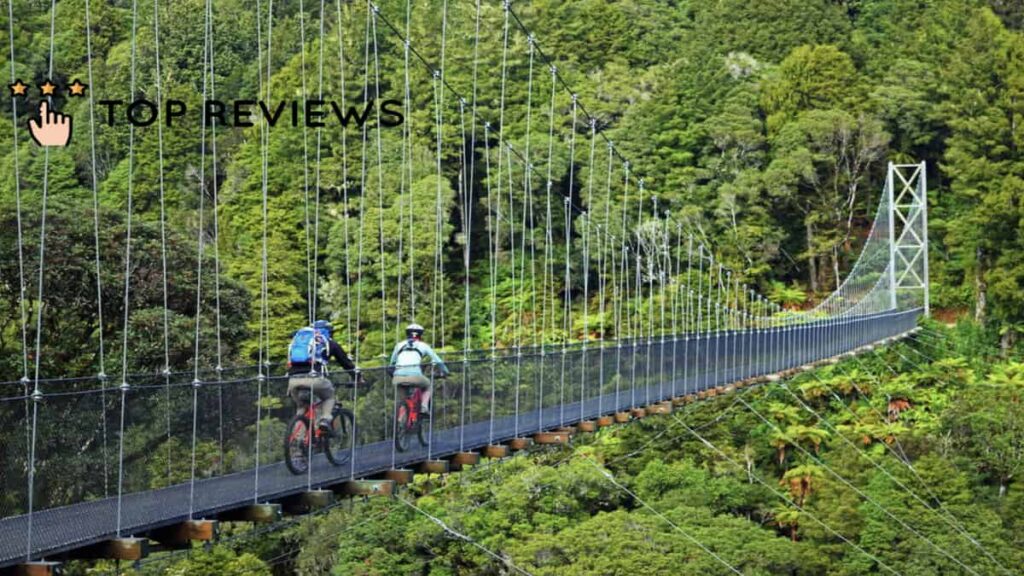 The Timber Trail features some of the country's highest and longest suspension bridges. It also features some of the best views you'll get in the area!
Note that the trail winds through old woodland, the ancestral lands of local Maori tribes, and along a section of the historic Ongarue Tramway.
Taranaki Falls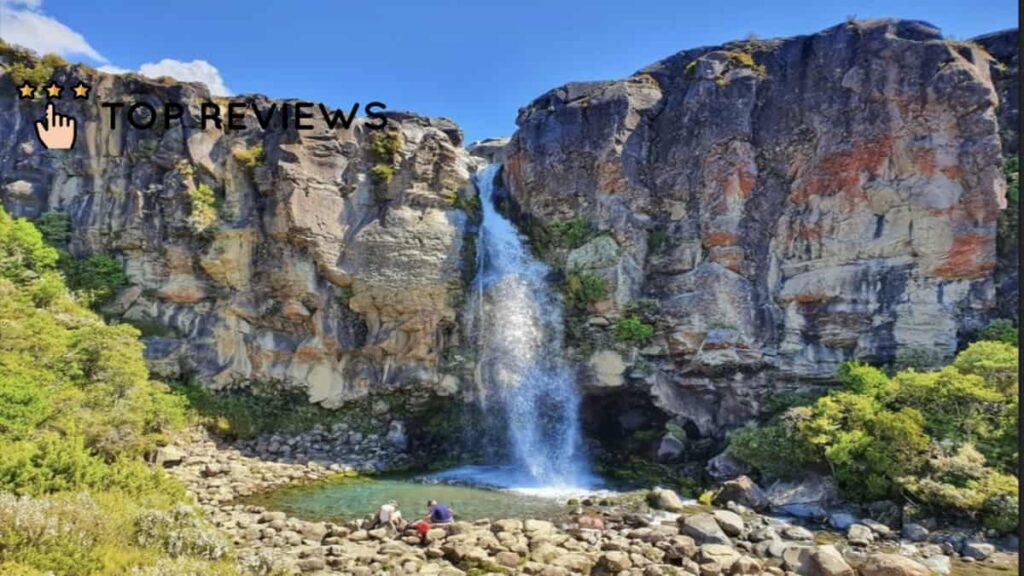 Tongariro National Park is home to Taranaki Falls. Beautiful walks through the beech forest and unforgettable vistas of Mounts Ruapehu, Ngauruhoe, and Tongariro await you on your way to this waterfall.
The entire walk to the waterfall takes about 2 hours, so make sure you stretch before journeying to Taranaki Falls.
Tawhai Falls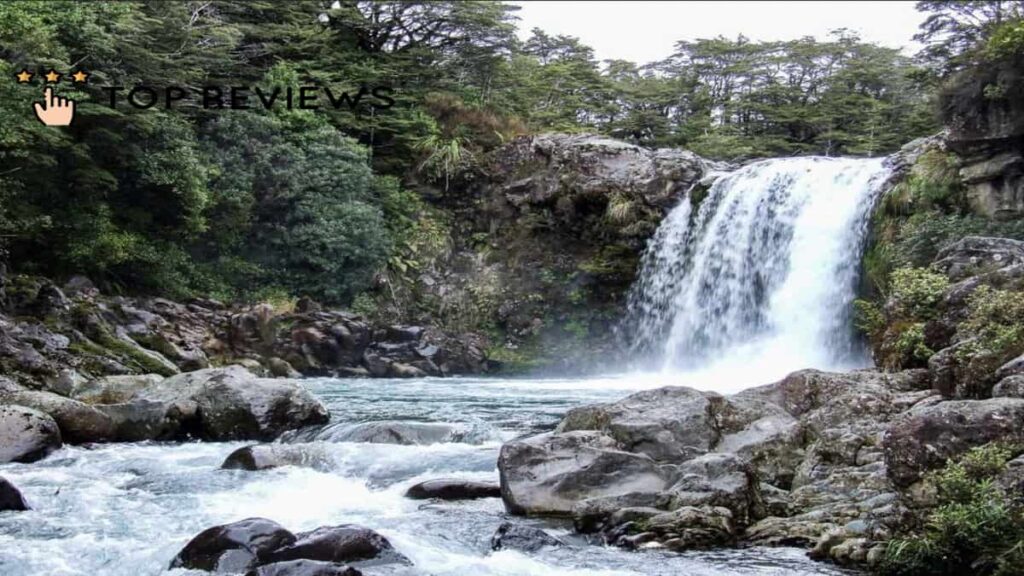 Tongariro National Park is also home to the stunning Tawhai Falls. In fact, this 13-metre-tall waterfall served as the backdrop for Gollum's pool in The Hobbit.
It only takes 20 minutes from the park entrance to get here, which is perfect for people on a sightseeing trip or in a hurry.
Waitonga Falls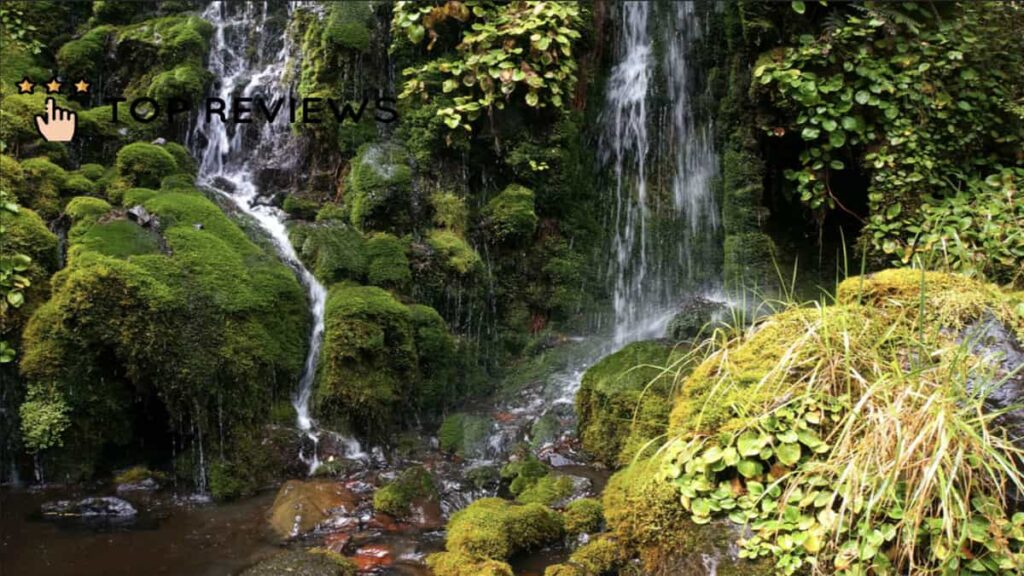 Waitonga Falls, located in Tongariro National Park, has a drop of 39 metres – this makes it the highest waterfall in the park.
The well-defined trail also offers stunning views of Mt. Ruapehu as it winds through a grove of mountain beech and kaikawaka trees.
Mount Ruapehu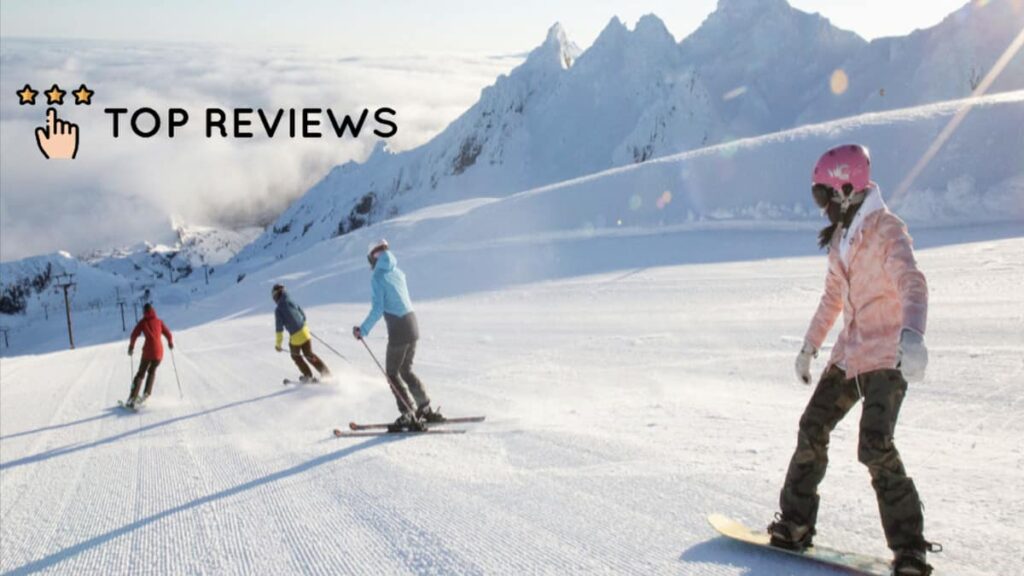 Mount Ruapehu, home to New Zealand's highest lift-served peaks, is a popular destination for snowsports enthusiasts. Each side of the mountain has a resort, with Troa on the southern slope and Whakapapa on the northern slope.
A wide variety of rideable terrain is suitable for beginners and experts alike. Even those who don't ski or snowboard can still enjoy the mountain by hiking to the peak, taking in the breathtaking scenery, and building a snowman or two.
Rotorua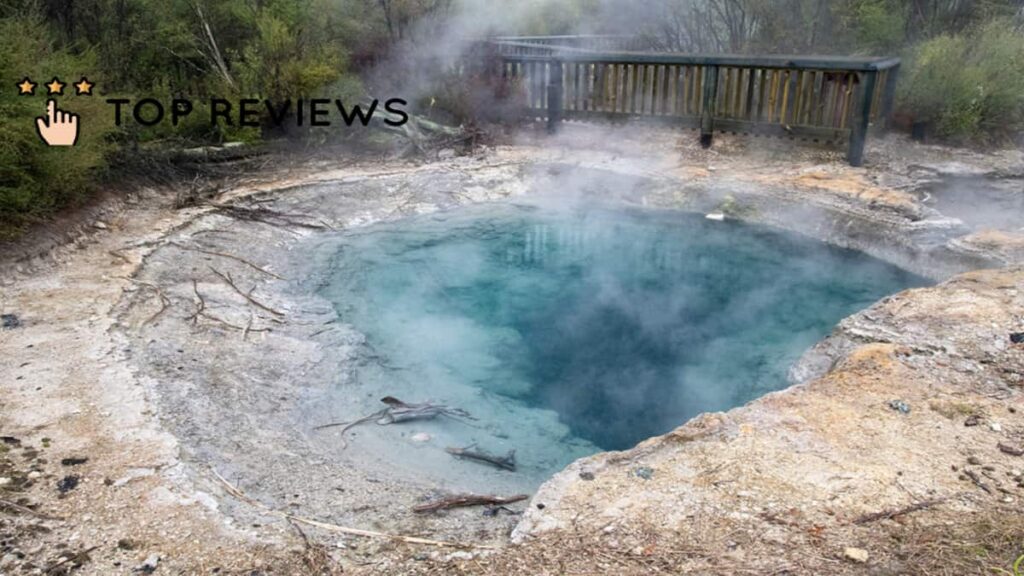 Rotorua is a city that has four distinct seasons, but the locals know that it is pleasant at any time of year.
During the winter, temperatures can drop to dangerous lows, and the skies are often overcast and dismal. So why visit Rotorua in the winter? For its natural hot springs and unearthly landscapes!
Furthermore, the area's forests, lakes, and mountains provide a seemingly infinite playground for adventurers and nature lovers.
Notable Places to Stay in Rotorua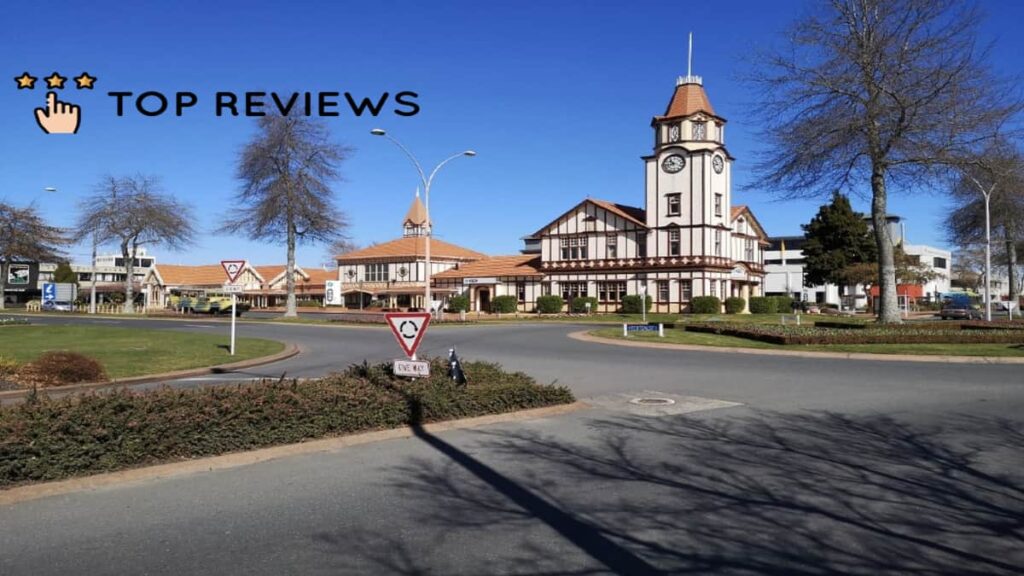 Rotorua's compact downtown is close to the city's attractions, including Kuirau Park, Government Gardens, the lake, and the major road. It's easy to find overnight parking on the side of the road, and there's a wide variety of lodging options.
Or, if you're looking for a peaceful winter getaway, you can stay in Kawaha Point, a picturesque peninsula just north of Rotorua's central business district. There are many lakefront villas and lodging with great views over the bay.
We put together a list below of hotels, lodges, holiday homes, and unique lodging options to make your winter trip to Rotorua as stress-free as possible.
Traditional Hotels
Lodges & Boutique Hotels
Holiday Homes & Unique Accommodations
Notable Wintertime Sights in Rotorua
Waikite Valley Thermal Pools
Waikite Valley Thermal Pools is just outside of Rotorua and is an ideal winter vacation spot for people of all ages who want to frolic in warm water. We recommend it if you're with the whole family!
There are no artificial ingredients in the hot pools' living waters. The water is sourced from the largest source of boiling water in New Zealand, the Te Manaroa spring.
Whakarewarewa Mountain Bike Park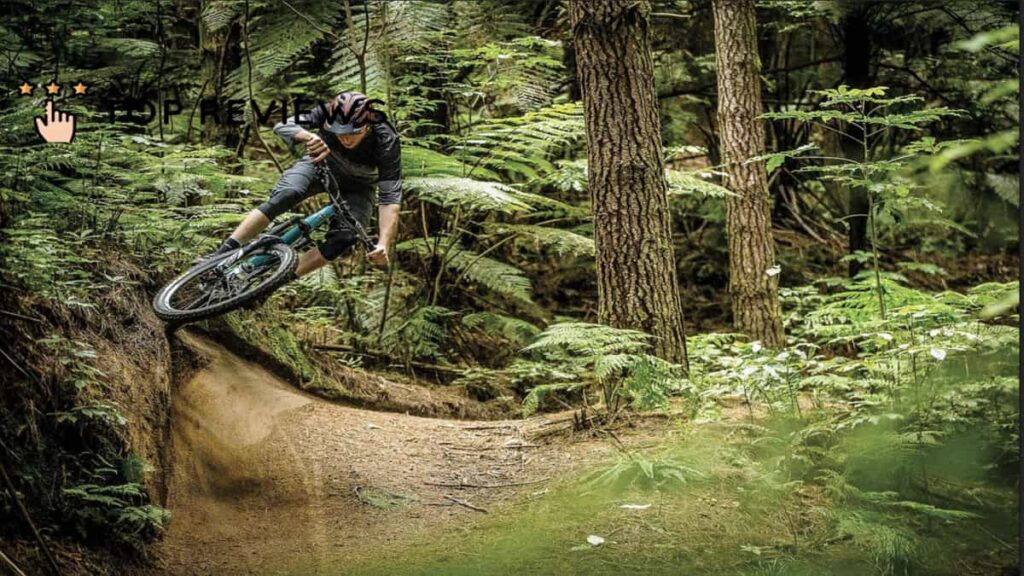 Rotorua is establishing a reputation as one of the world's top mountain bike places. Rotorua's winter is a great time to get outside and enjoy some exercise on one of the city's many mountain bike trails, which range in difficulty.
Rotorua Forest (via the Canopy Tours) 
During the winter, when temperatures are mild, you can't find a better outdoor activity than a native forest tour. The native forest is beautiful in the winter, when all the ferns, trees, and plants are at their greenest.
Taking a native forest tour is the perfect outdoor recreation if you're craving exercise and a sense of discovery, you won't forget. A winter trip to Rotorua wouldn't be complete without experiencing this exciting activity.
Eat Streat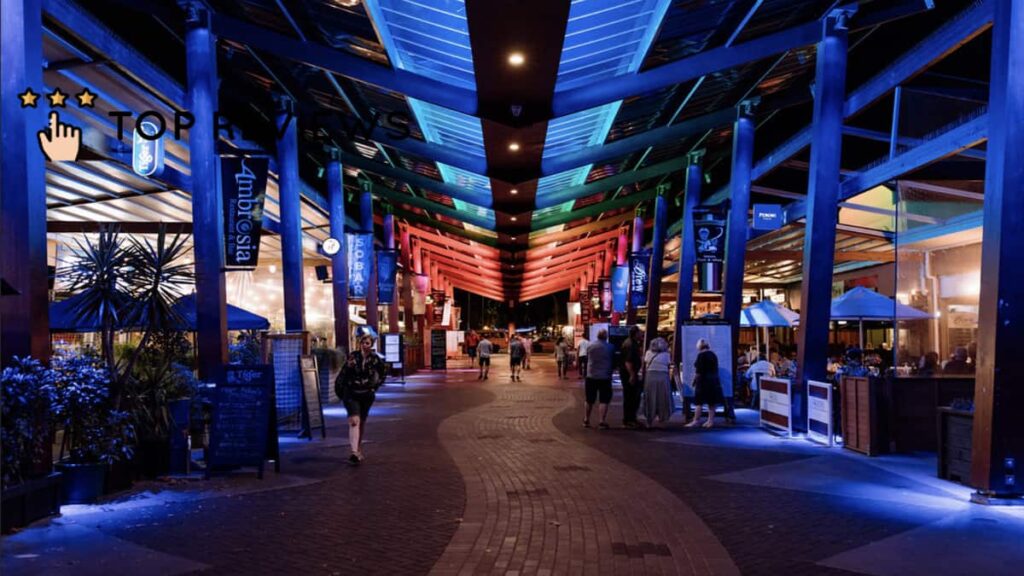 Rotorua's restaurant industry has been revitalised thanks largely to the cuisine and bars established on Eat Streat.
Find a cosy tavern or restaurant on the main drag, warm up, and sample the local fare to get a feel for what Rotorua has to offer. The thermally heated walkway will keep your feet toasty while you take in the lively ambience of the eatery.
Going to the 3D Trick Art Gallery is a wonderful alternative for things to do in Rotorua during the winter if the weather suddenly goes against you.
More than 50 pieces of New Zealand-inspired, life-size and hyperrealistic murals invite you to let your imagination run wild, laugh, and shoot photos until your heart's content. Additionally, no reservations are required.
Taupo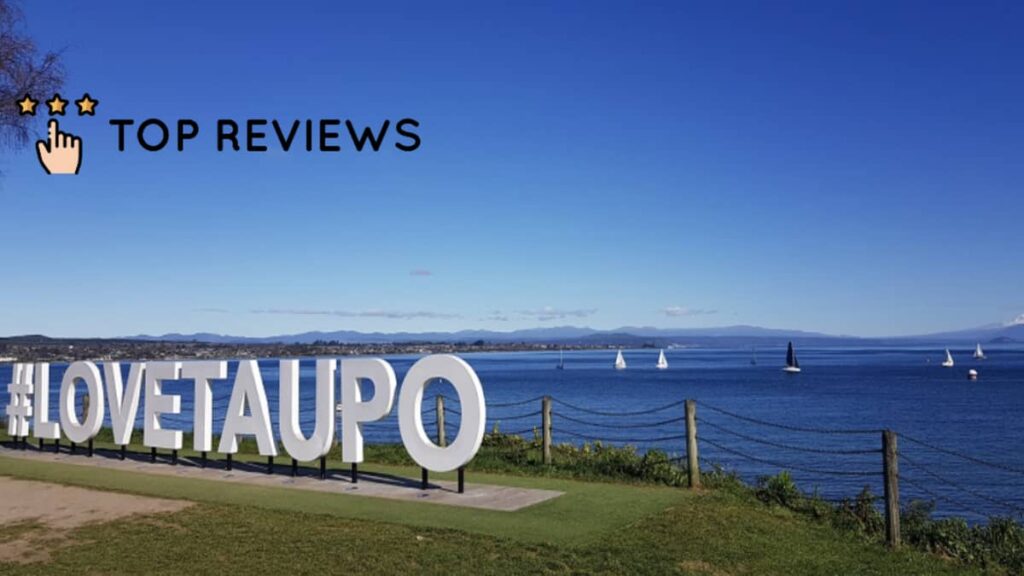 The town of Taupo is an explorer's dream. Snow-capped southern Alps provide a picturesque backdrop to the expansive Lake Taupo.
Hikers, cyclists, and water sport enthusiasts flock to Taupo all year round. The ski resorts come to life during the winter months.
Furthermore, Great Lake Taupo is in the exact geographical centre of the North Island. It is also the largest freshwater lake in the southern hemisphere.
As one might expect, this watery focal point has made Taupo a haven for those who enjoy boating, swimming, waterskiing, kayaking, wakeboarding, and similar water sports.
It's also no secret that Great Lake Taupo is home to some of New Zealand's finest fishing. About 750,000 fish spawn up the Tongariro River annually, making it a favourite destination for anglers.
With other activities like jet boating, mountain biking, bungee jumping, and skydiving, Taupo might be considered the North Island's answer to Queenstown.
Hence, the title of "Events Capital of New Zealand" has been proudly bestowed upon Taupo, as there is always something exciting going on.
Notable Places to Stay in Taupo
| | |
| --- | --- |
| Prices | 322 - 1,516 NZD per night |
| Contact Info | Phone: +64 7 378 7080 |
| Address | 80-100 Napier Road, Hilltop, Taupō 3330, New Zealand |
There is a short distance between the downtown area and Lake Taupo. If you book a room here, you can get a pretty nice view of the beautiful lake.
As this is also one of the few five-star hotels in the neighbourhood, the hotel provides its guests with all the modern conveniences they might want. One of the amenities is a fitness centre with all the latest equipment, as well as an indoor pool and spa.
Prices
270 - 535 NZD per night
Contact Info
Phone: +64 7 378 5110

Email: [email protected]

Address
243 Lake Terrace, Waipahihi, Taupō 3330, New Zealand
In a prime location on the shores of Lake Taupo is the Millennium Hotel & Resort Manuels Taupo. The lake is close enough to the hotel that you could almost (almost!) throw a line out the window for some trout fishing.
We advise choosing a room on the lakefront to enjoy the scenery from the comfort of the patio. Or relax in a private spa tub, which is in some of the rooms.
There is a state-of-the-art fitness centre and spa facilities available to guests. Guests can use the tennis court, relax in the sauna, and cool off in the grotto pool.
Furthermore, the two on-site restaurants are both highly regarded. They have breathtaking views of the lake, award-winning menus, and relaxing live music.
Plus, many of the area's top tourist destinations are within easy driving distance of the hotel.
Prices
32 - 490 NZD per night
Contact Info
Phone: +64 7 378 8559

Email: [email protected]

Address
76 Napier-Taupo Road, Hilltop, Taupō 3330, New Zealand
The Taupo Debretts and Spa Resort is conveniently located not far from the heart of town. Its location on the lake's edge means it has easy access to the soothing waters of the thermal spas.
Guests can also take advantage of the many hot springs and thermal pools in the area.
Moreover, this resort caters to families, providing activities and amenities suitable for all. Their holiday park is perfect for kids to enjoy throughout the winter vacation as kids can enjoy the tall water slides and the warm pools.
Additionally, Taupo's natural spas and mineral springs provide an unparalleled opportunity for rest and rejuvenation. Guests can pamper themselves with a mud wrap, massage, facial, and other spa services at the pools.
Notable Wintertime Sights in Taupo
Lake Taupo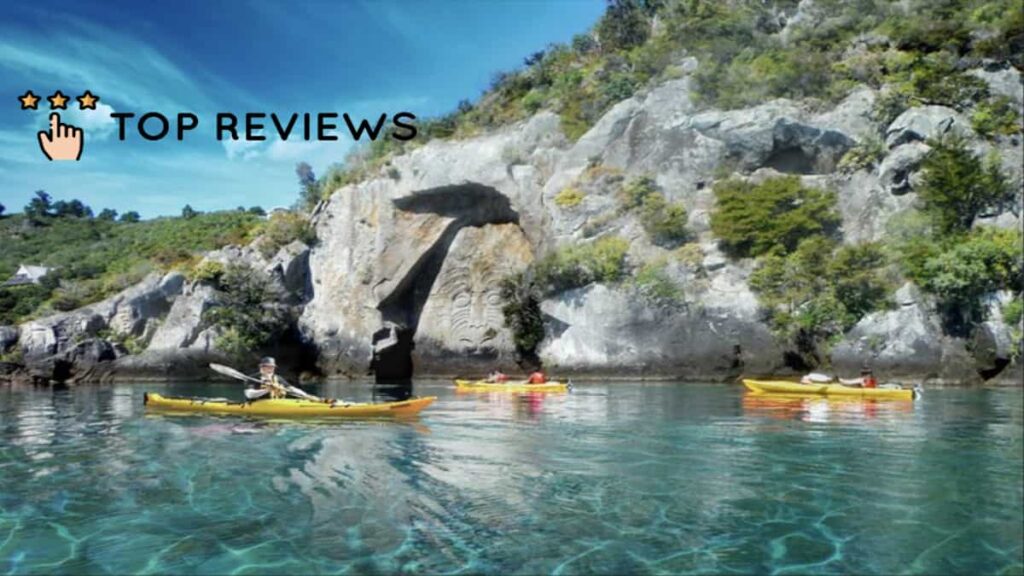 Lake Taupo, which sits in the crater left by the extinct Taupo volcano, is a beautiful destination with plenty of fascinating things to do. We suggest taking a kayak out to the Maori rock sculptures in Mine Bay and gazing down at the glistening lake below.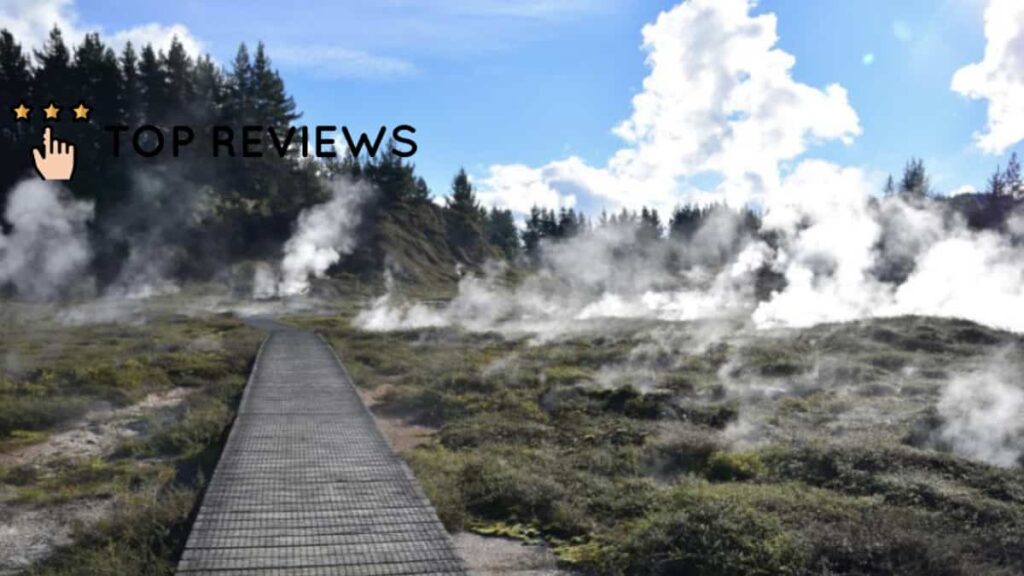 Craters of the Moon is a one-of-a-kind, out-of-this-world geothermal landscape in Taupo.
After a local power plant reduced subsurface water levels in the 1950s, this fantastic environment sprung out, complete with steam vents and bubbling craters that are a sight to behold.
Even though the Craters of the Moon have an eerily alien appearance, they are safe to visit. Plus, a visit to the Craters of the Moon may be completed in as little as 45 minutes, making it a perfect excursion for time-pressed vacationers.
Spending an hour or more exploring the steam vents and bubbling craters, taking photographs, and taking in the surreal ambience is popular among visitors.
Furthermore, the Craters of the Moon are accessible on foot, with well-defined routes leading tourists through the otherworldly environment. There are numerous signs and displays that provide background on the interesting geological phenomena you'll see.
Walking around this area, you'll encounter various fascinating geological features, from bubbling mud pools to steaming fumaroles.
At the centre of Taupo's hive-busting beekeepers, you'll find Huka Honey Hive. With its convenient location in the middle of town, free entrance, and seven-day-a-week availability, the Huka Honey Hive leaves no room for excuses.
At the Huka Honey Hive, you may sample a swarm of different kinds of honey, meads, and liqueurs, all of which are prepared with ingredients from the surrounding area.
In addition to seeing actual bee colonies in operation, you'll be able to learn about the healing properties of active manuka honey and bee pollen.
Honey-based cosmetics and toiletries are also sold here and make beautiful souvenirs or presents, so be sure to peruse that section. Also, after touring the Huka Honey Hive, you can finish the day with some sweet honey ice cream.
Spa Thermal Park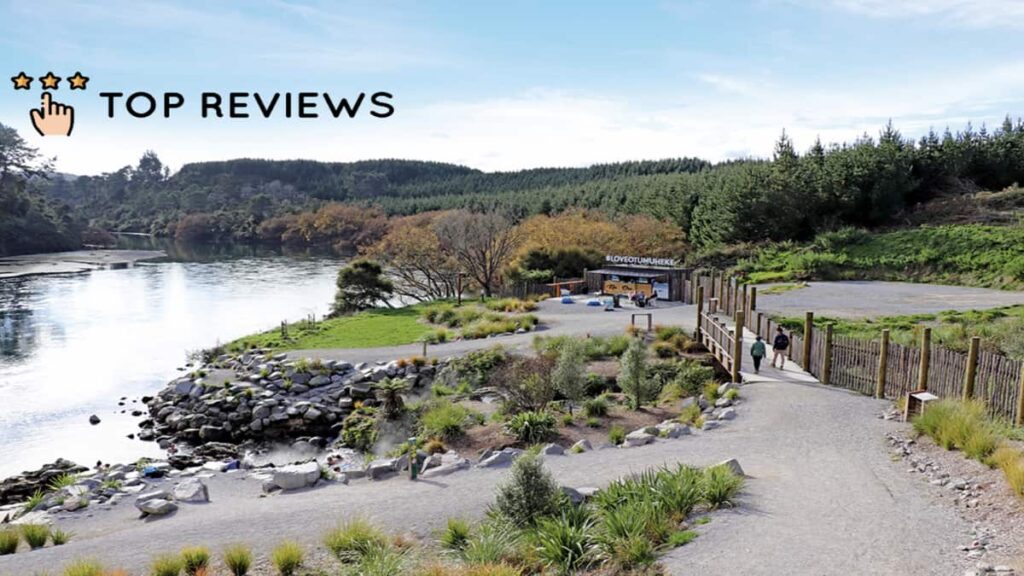 Make use of the Spa Thermal Park's rejuvenating geothermal mineral pools to ease away stress and revitalise your body. These pools, fed by the Otumuheke Stream and the Waikato River, are great for a dip in the water at any age.
In addition to relaxing in the park's healing waters, visitors can also spend two hours touring the park's trails, discovering the Waikato River and its surrounding vegetation.
Visit the Glassblowing Studio at Lava Glass for a one-of-a-kind activity on a winter day. In this exhibit, you can watch artists blow glass into one-of-a-kind works of art.
In addition to the glass sculptures in the Sculpture Garden and the café, visitors can also explore the grounds.
The Taupo Museum has a beautiful interior where guests can wander the galleries and learn about the local history, culture, and artwork.
For example, Te Aroha o Rongoheikume, a meeting house built with great care and affection for Lucy Reid, can be found in the museum. In the 1920s, Tene Waitere carved this for his niece and then gave it to the people of Taupo as a present.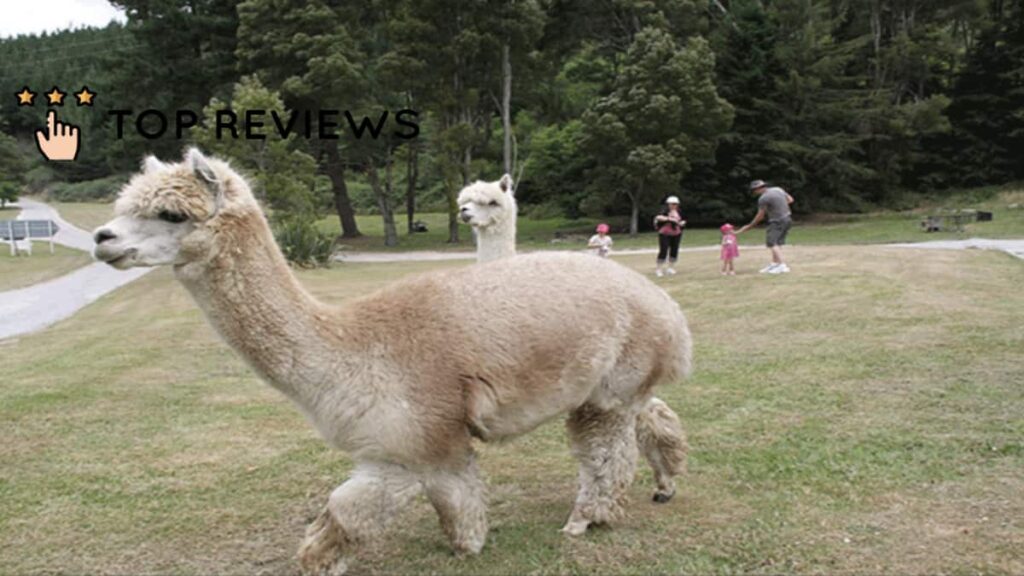 Wairakei Natural Thermal Valley is home to several interesting geothermal features, including mud pools, the champagne cauldron, and silica formations. It's a great place to see exotic flora and fauna, including several unusual birds.
Additionally, there is a small animal park featuring rabbits, goats, chickens, llamas, and peacocks.
Waitomo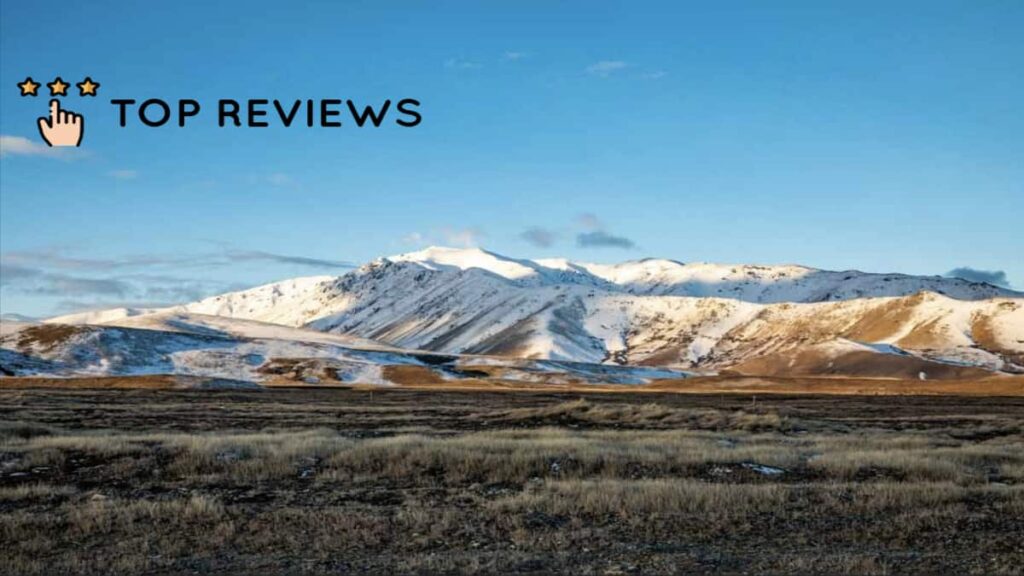 Waitomo Village is well-known for its extensive and glowing cave network. Thousands upon thousands of glow worms are responsible for the stunning illumination of the caves.
About three large caves make up the Waitomo cave system. Every cave has its own special characteristics and is actually worth visiting.
Note that when planning a trip to Waitomo, it's ideal to go in the winter between November and April, when the weather is mild and the caves are most beautiful. This is the best time to visit the caverns because the temperature and humidity are optimal for exploring.
Notable Places to Stay in Waitomo
Notable Winter Recreation in Waitomo
Waitomo Caves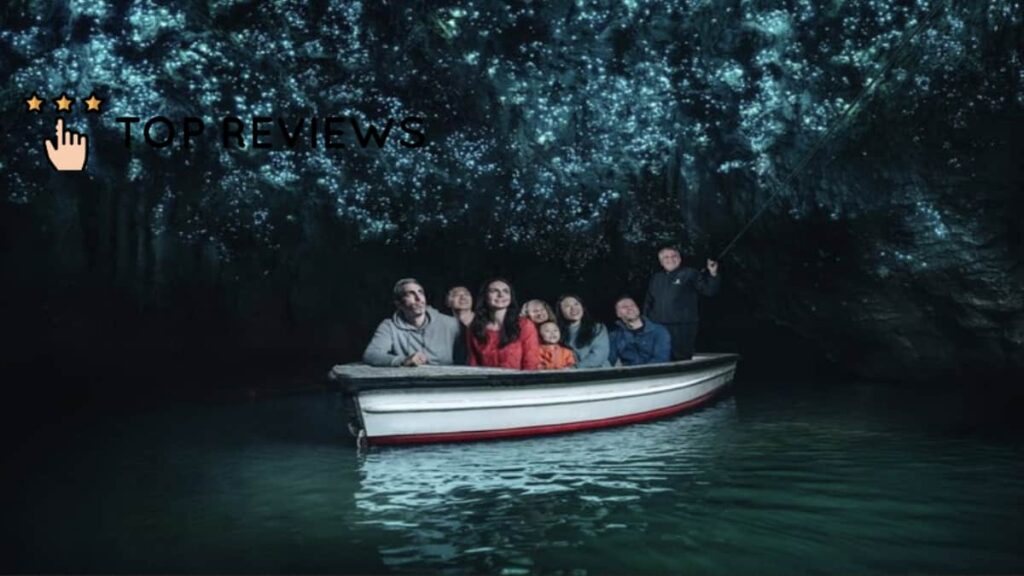 The glowworms at the Waitomo Caves are absolutely must-see if you're in the North Island. The glow worms provide a magnificent glow on the cave's limestone walls – it's the sort of thing that's so spectacular it looks like it's been CGI'd.
Tours of the caves can be arranged by local tour companies for those who wish to learn more about the area. The trip includes a detailed narrative about the cultural heritage of the cave.
By the way, there's more to discovering the Waitomo caves than merely taking a stroll through the tunnels: the most fascinating and effective methods of cave exploration are ziplining, tubing, and boating.
The Ruakuri Cave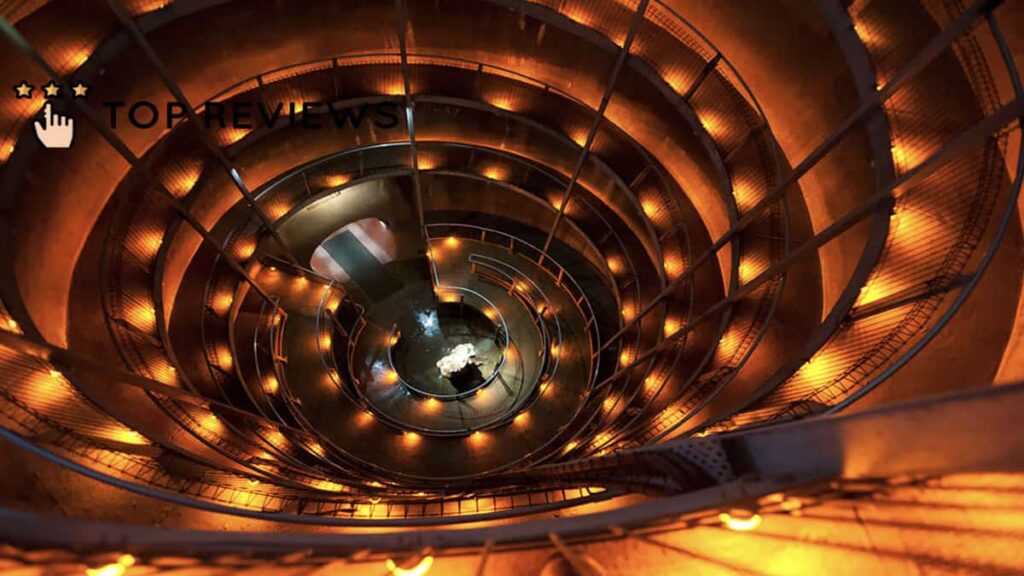 In New Zealand, the typical duration of an underground tour is only one hour. However, at the Ruakuri cave, the duration is a full two hours – and it's worth it.
The stunning natural beauty of the Ruakuri cave tour is enough to make even the most seasoned traveller unable to find words to describe it. Prepare for amazing waterfalls and stunning geological structures if you go!
Aranui Cave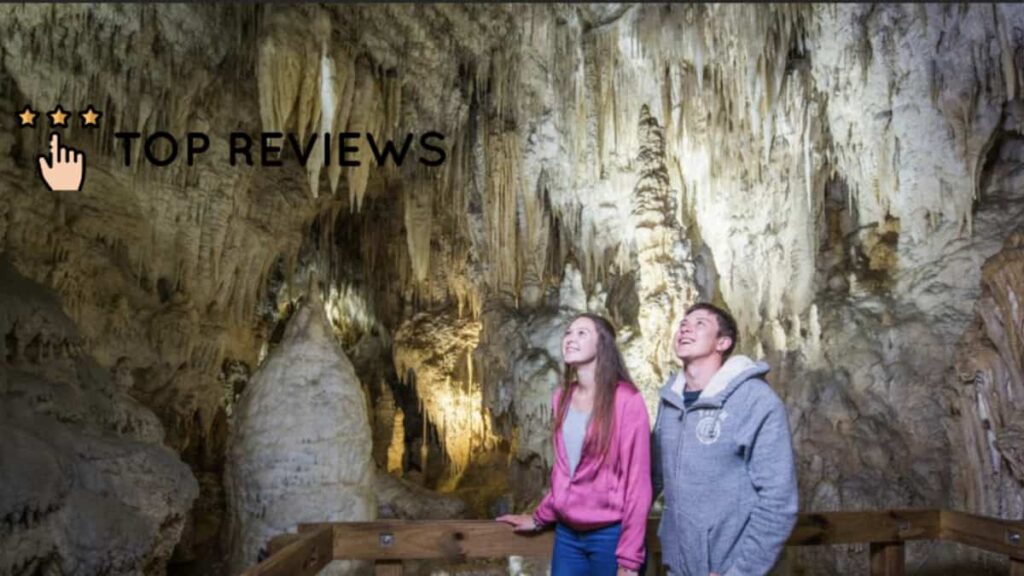 If you're around the Waitomo caves, it's imperative that you also visit the Aranui Caverns.
One of the many stunning caves in the Waitomo cave system, Aranui Cave is home to a colossal population of Wetas. Tales of the Aranui caverns can be traced all the way back to ancient Maori tales.
Troll Cave
Exploring the Troll Cave is a fantastic way to keep the young ones occupied. At the same time, the grownups can unwind from the adventure of exploring the other caves in the area.
The Troll Cave is designed to be kid-friendly so that families may enjoy the cave together. Touring Troll Cave encourages kids to rely on their wits and develop their survival skills as they look for cave trolls, some of which may disappear altogether.
After exploring Tom the Troll's subterranean level, youngsters must exit the cave by answering a series of riddles. Visitors get trapped if they can't figure out the puzzles, and Tom eats them if they don't.
Bay of Islands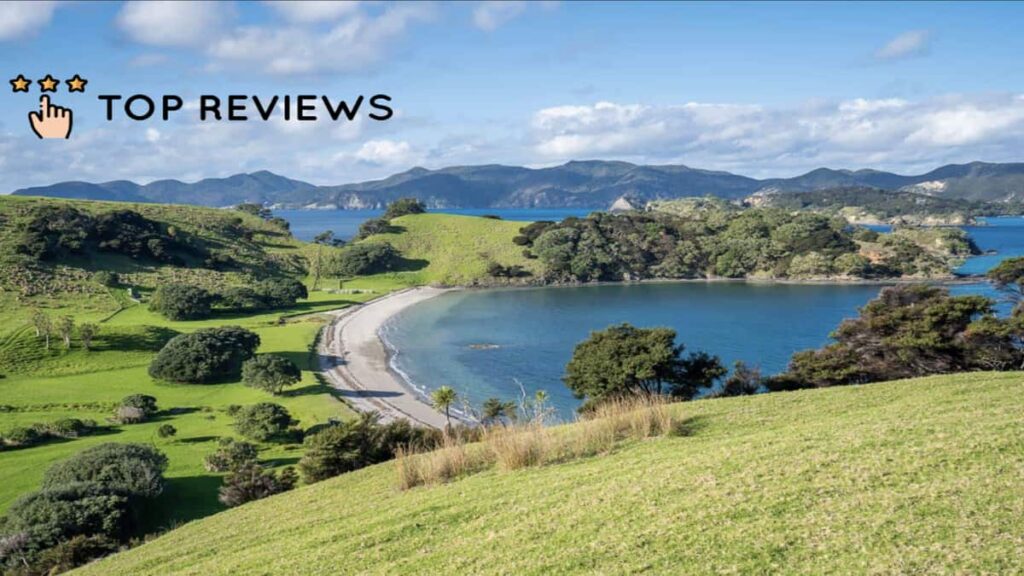 In the Bay of Islands, winter lasts from June to August. Travelling to the Bay of Islands in the wintertime saves you the most money because hotels typically offer lower winter rates.
Average highs are around 18 degrees Celsius, making it comfortable for outdoor pursuits such as sightseeing, cruising through the Hole in the Rock, and even swimming with dolphins.
Paihia and Russell are the two major settlements tourists generally congregate in when it comes to the Bay of Islands. The majority of travellers choose to land in Paihia.
This coastal community is the most accessible from the mainland, and it offers the best selection of lodgings, dining, and sightseeing opportunities. Paihia is probably the best area to stay in Northland if you don't have a car but still want to be close to the activity.
That said, Russell is more peaceful, picturesque, and historical than the big city. Due to its peninsular location, getting to Russell can be a bit of a hassle; nevertheless, a quick vehicle ferry ride from Opua will get you there.
The trip from Russell to Paihia on the passenger ferry takes just 15 minutes and costs 14 NZD round trip.
Notable Places to Stay in The Bay of Islands
Prices
180-370 NZD a night
Contact Info
Phone: +64 9 403 7829

Email: [email protected]

Address
35 The Strand, Russell 0202, New Zealand
The Duke of Marlborough Hotel dates back to the early 19th century. The recently renovated rooms are stylish and comfortable, and many provide breathtaking views of the ocean or the water
It is a fantastic choice for those interested in history and who wish to be in the heart of a significant cultural community.
Little Donkey Bay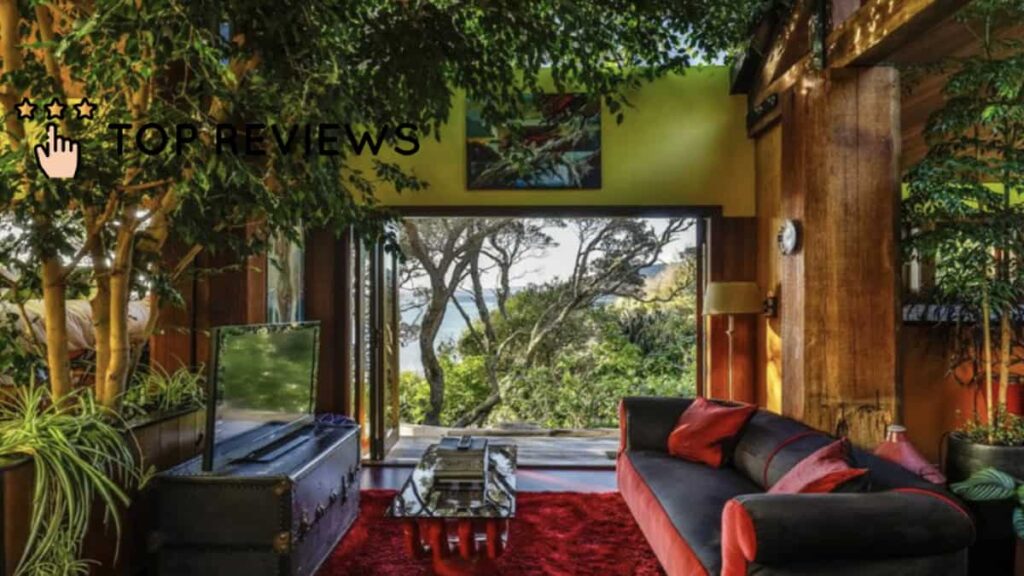 | | |
| --- | --- |
| Contact Info | Phone: +64 27 240 9109 |
| Address | 38 Long Beach Road, Russell 0202, New Zealand |
Little Donkey Bay, a stunning cottage with just one bedroom, is available for honeymooners and other lovebirds seeking seclusion and paradise on their winter getaway. There are also two free-standing tubs for a romantic outdoor soak next to the waves and a romantic ocean view.
However, as they do not have a website, you have to contact them for updated room rates during the winter.
Prices
From 460 NZD per night
Contact Info
Phone: +64 9 402 6075

Email: [email protected]

Address
1106, State Highway 11, Opua 0241, New Zealand
The four apartments at The Sanctuary At Bay of Islands have stunning views of the forest surrounding Opua. The place is perfect for a large family or friends taking a vacation together as it is remote, and centred on nature.
Guests can enjoy sailing, kayaking, and swimming in the ocean after a day of trekking and birdwatching.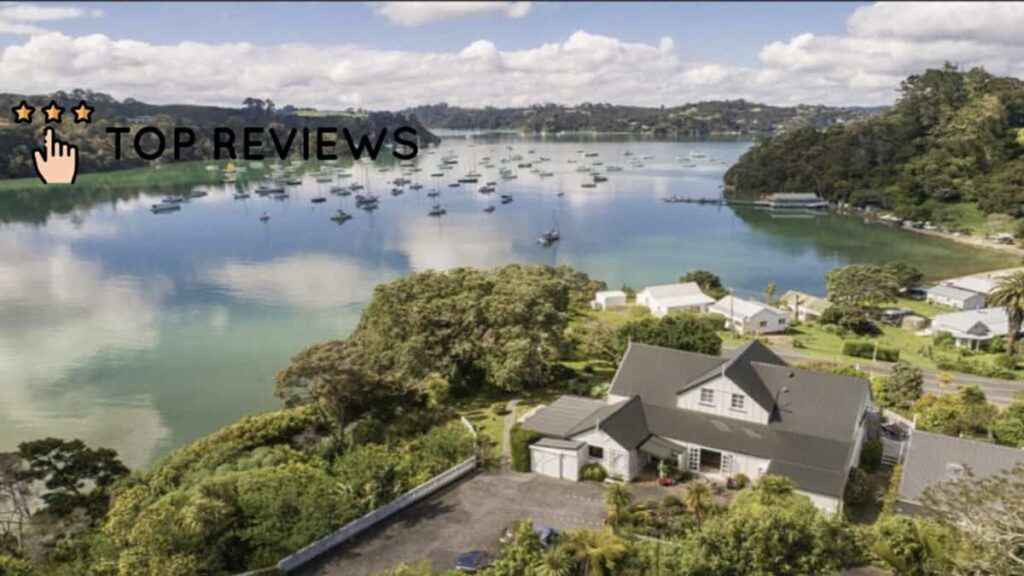 Prices
From 225 NZD a night
Contact Info
Phone: +64 9 403 7756

Email: [email protected]

Address
10 Florence Avenue, Russell 0202, New Zealand
Overlooking Matauwhi Bay in Russell, Arcadia Lodge is a charming history B&B offering a handful of uniquely decorated rooms, suites, and a two-bedroom cottage.
Peter, the owner and chef, treats guests with his garden-grown gourmet breakfasts and New Zealand wines from your private room terrace.
In short, if you're looking for a romantic place with personal service to stay in the winter, the Tautoru Studio is our recommendation.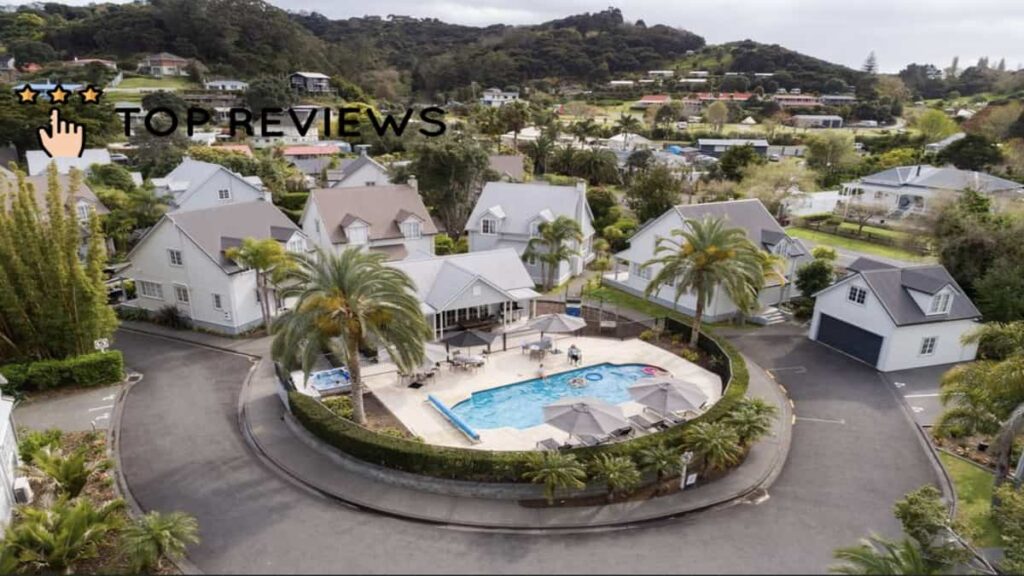 Prices
From 350 NZD per night
Contact Info
Phone: +64 9 403 7188

Email: [email protected]

Address
16 Chapel Street, Russell 0202, New Zealand
Russell Cottages are charming, white-painted clapboard homes located just 250 metres from the water's edge. Guests have access to a communal heated pool and a playground as well.
These cottages are ideal for parties of friends or families looking to explore Russell and the Bay of Islands, as they can include as many as four bedrooms, kitchens, and decks.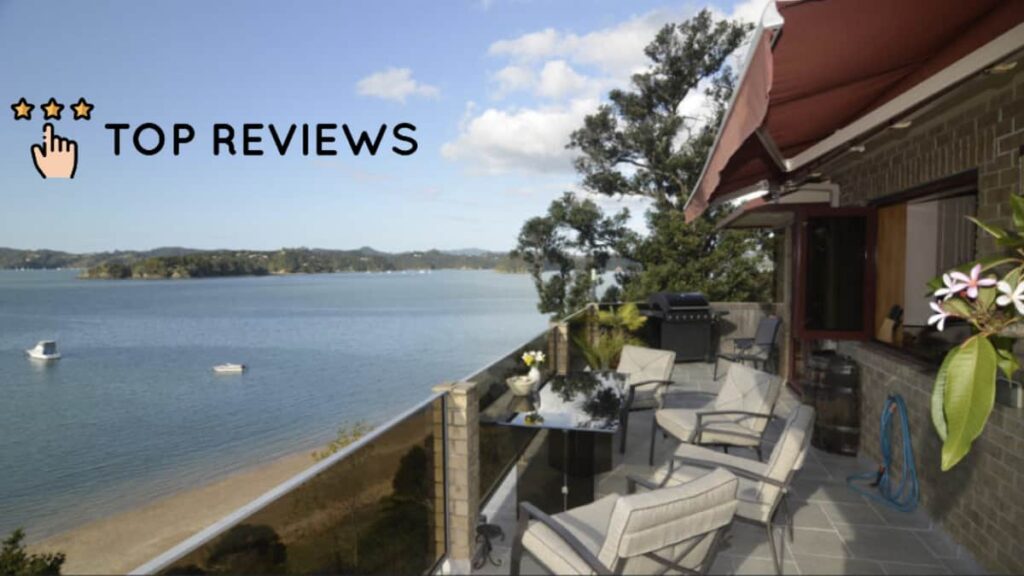 Prices
From 299 NZD per night
Contact Info
Phone: +64 (0) 9 402 7702

Email: [email protected]

Address
16B Sullivans Road, Paihia
The stunning Sullivans Bay may be seen from the self-catering apartments at Bay of Islands Beach House. The two-bedroom apartments have full kitchens, private balconies, and BBQ spaces, making them ideal for families and small groups.
Guests can get out and discover the world by borrowing dinghies and kayaks.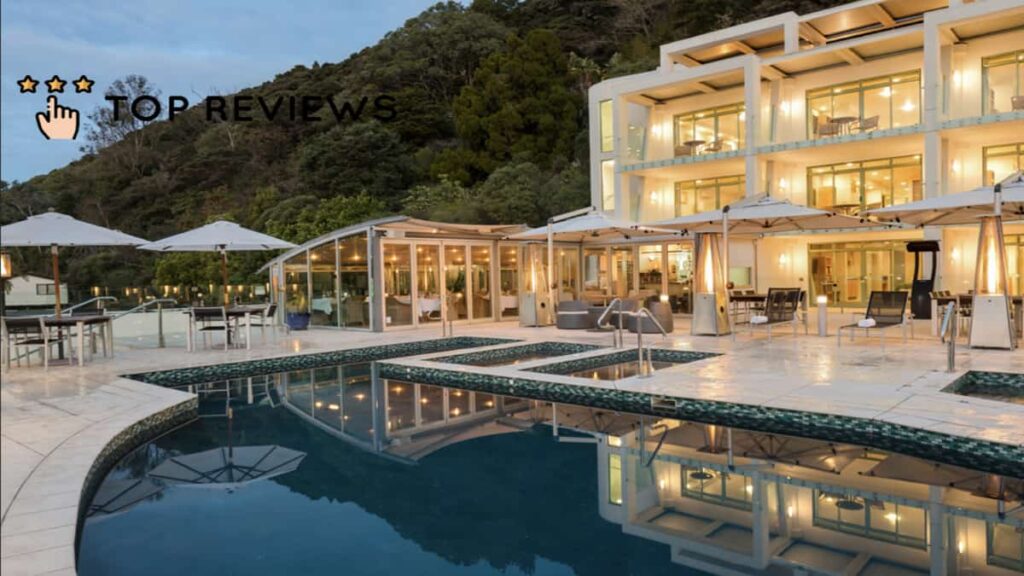 | | |
| --- | --- |
| Prices | From 230 NZD per night |
| Contact Info | Phone: +64 9 402 0111 |
| Address | 130 Marsden Road, Bay Of Islands, Paihia 0200, New Zealand |
The luxury Paihia Beach Resort & Spa Hotel features 21 rooms, a saltwater pool, and a spa to help you relax. This hotel is suitable for families because of its two-bedroom suites with kitchenettes.
Gourmet food is served at the Glasshouse Kitchen & Bar, and there are tonnes of activities available for visitors of all ages.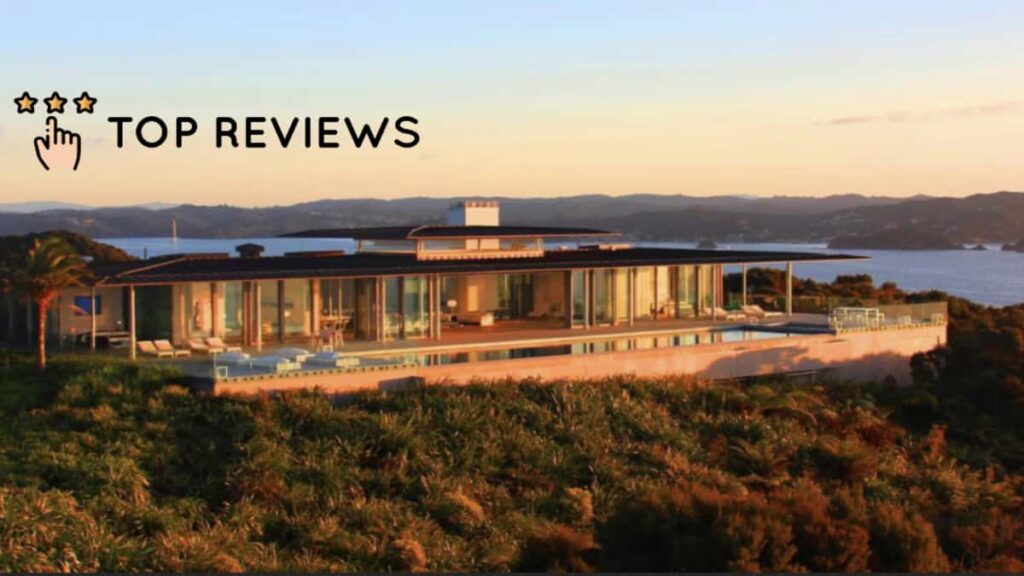 | | |
| --- | --- |
| Prices | From 1000 NZD a night |
| Contact Info | Phone: +64 9 403 8333 |
| Address | 60 Tapeka Road, Russell 0242, New Zealand |
A 75-acre estate with its own private beach makes for a truly remarkable setting for a vacation with loved ones. The five modern villas at Eagles Nest each have their own infinity pools and are serviced by personal cooks.
Contact Info
Phone: +64 9 407 4945

Email: [email protected]

Address
623 Rangihoua Road, Te Tii, Purerua Peninsula
Four modern and luxury retreats with stunning vistas of the shore and vineyards are available at The Landing Residences. Guests can get away from it all with luxurious amenities, including a private jetty, chef-created meals, and attentive service.
Notable Winter Sights on the Bay of Islands
The Islands (Cruise them!)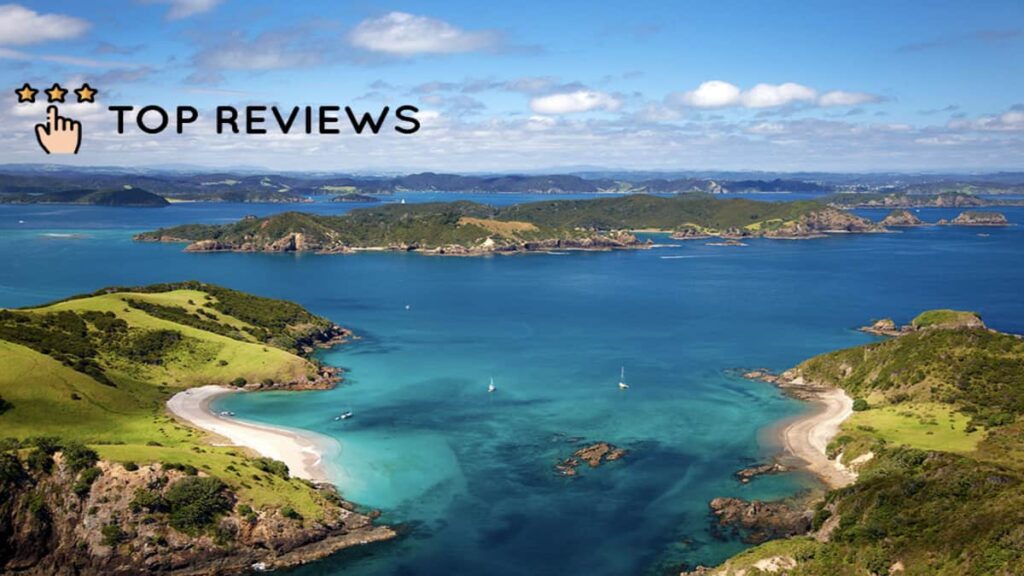 The Bay of Islands comprises 144 islands. The best way to see them is from the water, so we advise taking a boat tour.
This is an excellent way to enjoy the stunning natural scenery. Think of towering cliffs, verdant islands, sandy beaches, native birds, dolphins, seals, and whales.
You can also take a day trip and explore the islands around Paihia on a small-group cruise. Most day trips include visiting the viewpoint on Roberton Island and stops to snorkel, paddleboard, or rest on Urupukapuka
Historic Russell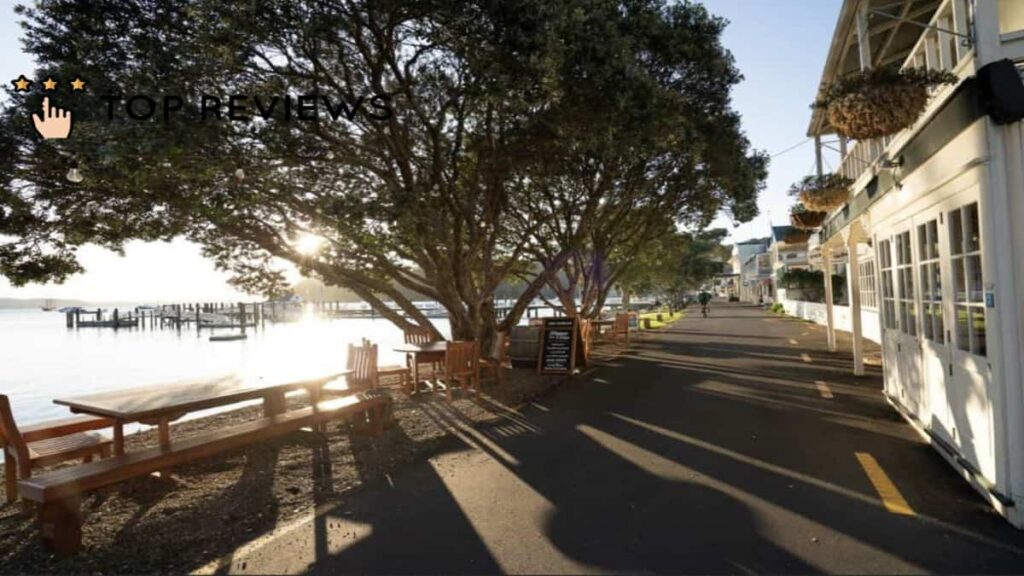 If you're visiting the Bay of Islands, you absolutely must stop in Russell, one of the most picturesque towns in all of New Zealand.
Russell, the first European colony in New Zealand, looked drastically different in the early 1800s. The settlement of Kororareka, frequented by merchants and whalers, earned the nickname "Hell Hole of the Pacific" due to its reputation for lawlessness.
The town's revitalisation has brought a relaxed vibe to the waterfront with its cafes and boutiques. The beach and calm sea may be seen from the old white houses that line the waterfront, surrounded by gnarled pohutukawa trees and a spectacular Moreton Bay fig tree.
While the town doesn't provide much entertainment, it makes for a lovely home base from which to explore the Bay of Islands.
The Bay of Islands' Dolphins and Whales (Whale Watching!)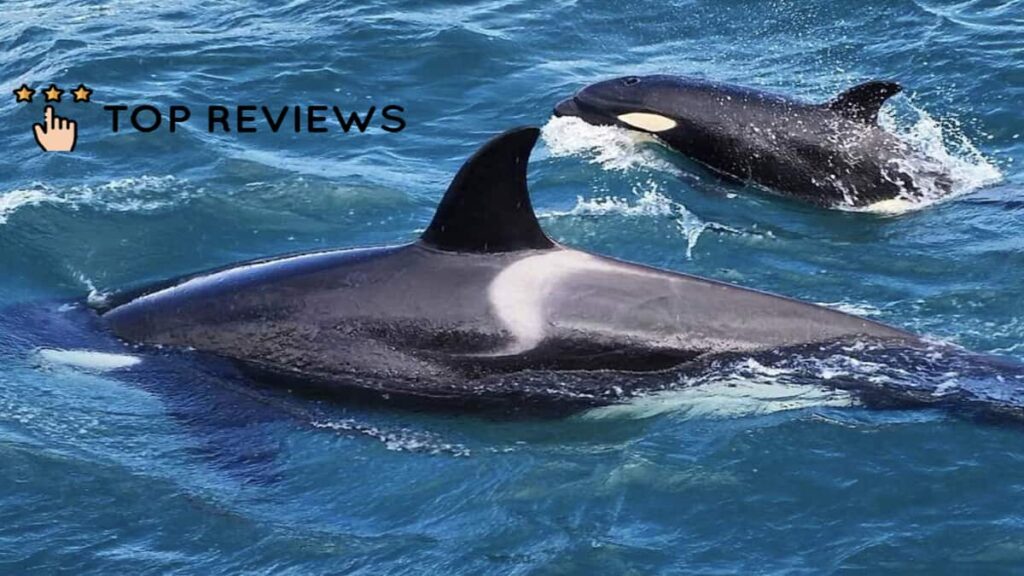 Hundreds of wild dolphins can be found in the Bay of Islands. The average wildlife cruise lasts four hours and costs on average 160 NZD per passenger.
Dolphins can be observed year-round, but from April to October, killer whales and occasionally whales can be spotted.
Cape Reinga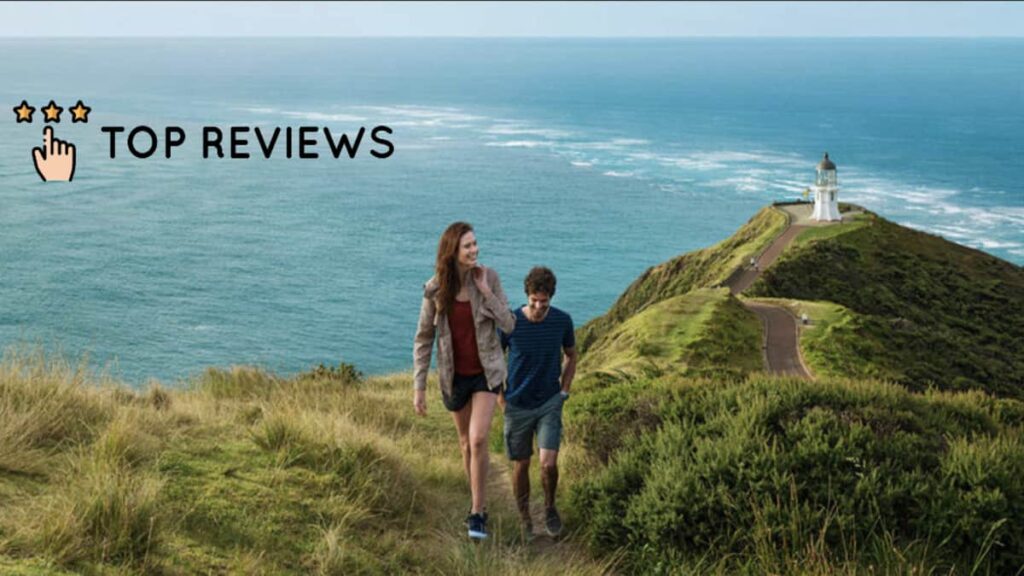 The tip of New Zealand's northernmost peninsula is called Cape Reinga. You can see the Pacific and Tasman Seas collide, explore the charming coastal lighthouse, and stop at the ancient pohutukawa tree.
This ancient pohutukawa tree is said to be 800 years old and serves as a portal to the afterlife. Besides this, great hiking may be found in the region as well.
Rainbow Falls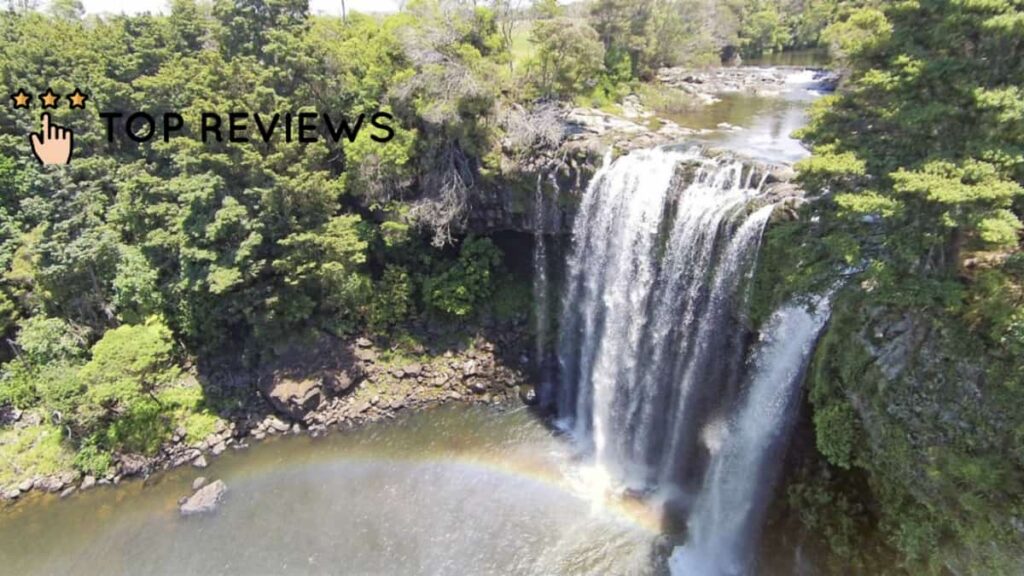 Just ten minutes from the town of Kerikeri in the Bay of Islands is the 27-metre-tall Rainbow Falls. The falls are easily accessible by car, followed by a brisk 10-minute stroll.
The Maori name for this waterfall, Waianiwaniwa, refers to the rainbow that frequently appears at the falls' base. Visitors can swim in the water or look down from one of the viewing platforms at the top of the falls.
Visitors can also walk to this waterfall, beginning at the old Stone Store and Mission House in the Kerikeri Basin and continuing down the Kerikeri River Track.
The Bay's Famous Fishing Spots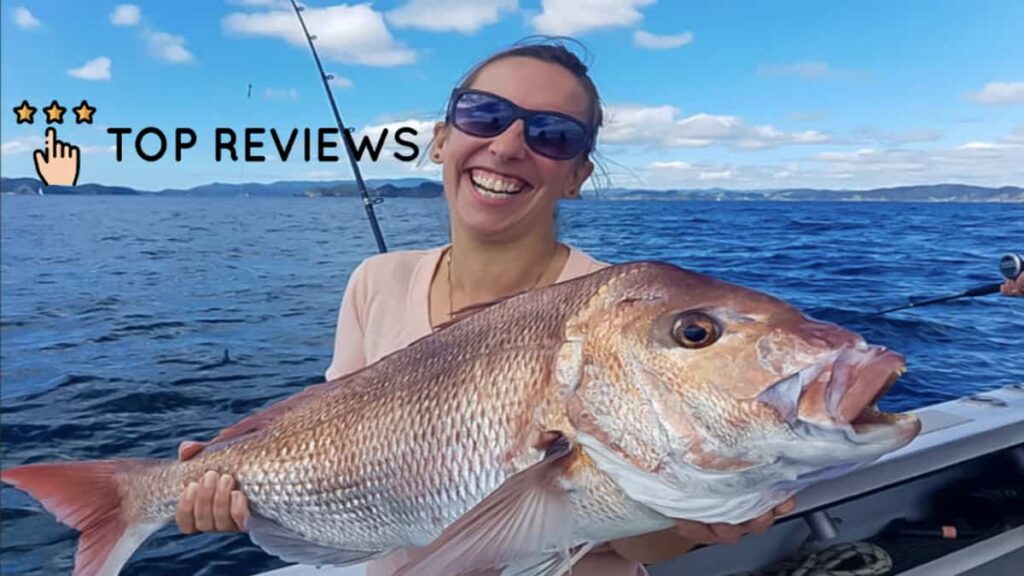 Large fish like marlin, kingfish, and snappers can be found in this area. Prices for half-day shared excursions on a chartered vessel departing from Paihia or Russell start at around 150 NZD.
All the necessary gear and bait are provided, and they'll even fillet your catch so you can take it to one of the restaurants in Paihia to be cooked. You can also try your hand at deep-sea fishing if you're a seasoned angler.
There are also private fishing trips in the winter that typically last several days. These trips provide the opportunity to fish for marlin, swordfish, and other large game species.
However, the price tag for this one-of-a-kind adventure will be over 2,000 NZD, so it's a bit of a splurge for most.
At any rate, below are some fishing charter companies in the Bay of Islands that work throughout the winter.
Pompallier House 
Pompallier House is a 19th-century French Catholic building. Today, this Russell landmark serves as a humble museum.
The building's primary goal was to serve as a Maori language translation centre for sacred writings. French-operated establishments such as a printing press, tannery, and factory are on display.
Piercy Island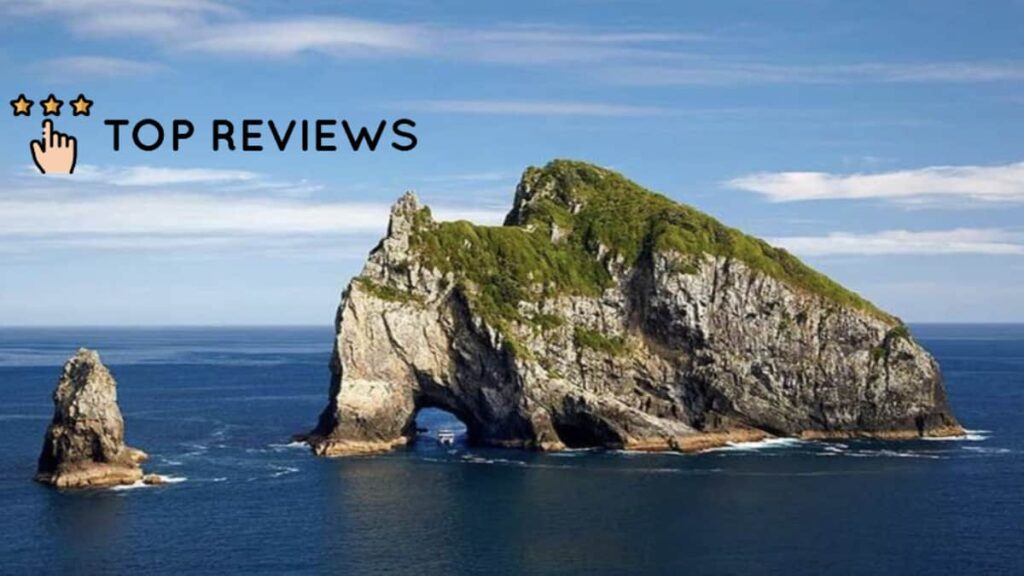 Off the coast of Cape Brett is a picturesque island known as Piercy Island. It's famous for its massive granite arch that spans 18 metres.
The island is special because it is inhabited only by native gannets and other seabirds; no other species of animals have been introduced to the island.
Although most locals refer to it simply as the "Hole in the Rock," Captain Cook named the island after one of the Lords of the Admiralty.
You may take a helicopter trip over the island for the same price as a jet boat ride. The jet boat journey takes two hours and costs 135 NZD, while the helicopter flight takes 35 minutes and costs 400 NZD per person.
Tane Mahuta
This massive kauri tree, often known as the Lord of the Forest, is over 45 metres tall and over 4.4 metres across. The tree is located in Waipoua Forest, some 100 kilometres west of Paihia, and is said to be about 2,500 years old.
Keep in mind that kauri trees are extremely sensitive to disease. Therefore, it's important to clean your shoes before visiting, so you can avoid introducing harmful microorganisms to the area.
Auckland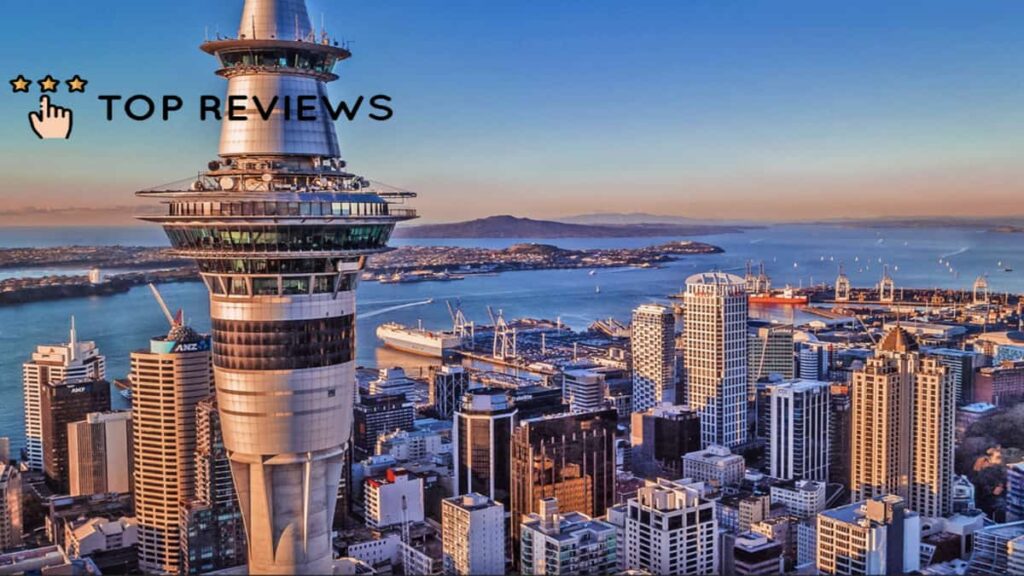 Anyone visiting New Zealand in the winter should make time to see the sights in and around Auckland. Indulging in Auckland's enchantment throughout the winter is a wonderful experience, as many activities can be enjoyed.
Notable Accommodations for Winter in Auckland
Prices
From 380 NZD a night
Contact Info
Phone: +64 9 925 9000

Email: [email protected]

Address
2 High Street, Auckland CBD, Auckland 1010, New Zealand
Hotel DeBrett is a great place for a romantic winter break. The hotel's bar and restaurant, which share a spacious atrium, are ideal places to unwind on a wintry evening.
You can easily spend a day drinking and dining in the many wonderful pubs of Vultures Lane, which are conveniently located near Commercial Bay.
| | |
| --- | --- |
| Prices | 539 - 611 NZD |
| Contact Info | Phone: +64 9 300 9595 |
| Address | 29 Galway Street, Auckland CBD, Auckland 1010, New Zealand |
While all seasons are lovely at this hotel, winter may be the best. An intimate winter day in bed at the Hotel Britomart seems tailor-made.
Britomart is a cosy hotel close to the waterfront, making it one of the most comfortable five-star hotels in all of Auckland.
Plenty of great restaurants and stores can be reached quickly on foot. And if you want to go shopping in New Market, you can get on the train and be there in no time.
Notable Winter Sights in Auckland
The tropical butterfly house at this creek is the main draw since it is home to more than 700 unique exotic butterfly species. There is also a rich diversity of other animals, including amphibians, birds, and fish.
A trip to Rainbow's End, Auckland's largest adventure park, is a must if you're in the city with a group of people.
Some of the best rides, including Fearfall, Invader, Corkscrew Coaster, Power Surge, and Stratosphere, are among the park's more than 20 attractions.
In addition, the park is free, making it an excellent option for those on a limited budget but who want to have some fun in the winter.
You may go skiing, snowboarding, or snow tubing at Snowplanet year-round.
Many qualified instructors are available to help novices learn how to ski or snowboard. If you like terrain parks, you'll love how the course changes every four to six weeks to keep things fresh.
There is also a family-friendly alpine village at Snowplanet called Winter Wonderland, complete with snow-capped trees and tubing tracks.
Kelly Tarlton's Aquarium has a fantastic underwater realm where sharks swim overhead, mermaids come to life, and you may explore it.
The museum honours New Zealand's most accomplished scuba diver and ocean explorer by showcasing a wide variety of aquatic life, including penguins, sharks, jellyfish, turtles, sea dragons, stingrays, and many more.
Kelly Tarlton's Aquarium also features numerous interactive exhibits and activities suitable for children and adults alike, including rock pools, a shipwreck discovery area, and a turtle rescue centre.
The House of Chocolate in Takapuna is a must-visit during winter in Auckland. It's perfect for everyone who's a fan of chocolate.
They have various delectable chocolate delicacies, from triple chocolate brownies to banoffee Alaska. Try a chocolate-based drink like iced chocolate, a cookies and cream milkshake, or a hot chocolate with s'mores.
Visiting The Odyssey sensory maze is perfect for cold Auckland winter days.
The Odyssey sensory maze stands out as one of the most original attractions of its kind. Explore different sensory rooms and "lose yourself in a realm of a-maze-ment."
At every turn, you'll face unique obstacles designed to stimulate your senses and put your perceptions to the test, such as optical illusions, audio cues, lighting effects, and olfactory encounters.
Visit the Stardome observatory in the One Tree Hill Domain to learn more about the cosmos and its secrets. The planetarium offers a wide variety of programmes, and there is a small museum on site that is well worth the few dollars it costs to enter.